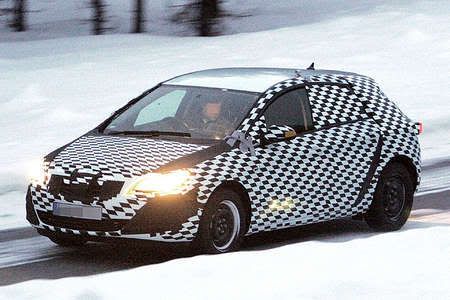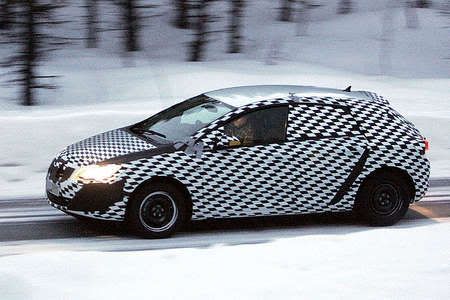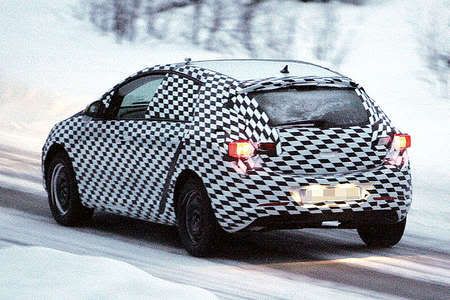 Ford unveiled their Focus facelift, we know Volkswagen is currently testing the Golf facelift but what is Vauxhall/Opel doing? Well, last weekend, spy photographers saw enginners undergoing cold-weather testing the new Astra in Northern Finland but the Astra is set to debut at the 2009 Geneva motorshow.
Despite the car's disguise, the side profile, front fascia, rear bumper and tail lights overall shapes are visible. There is no insight into the 3-door model yet but it seems to be clear the five-door version will again get the current model's sloping roof line plus the trapezoidal-shaped c-pillar.
Overall, the new car looks somewhat sleeker and yet more elegant. Besides the 5-door model pictured, Vauxhall/Opel will have a wagon, convertible and the 3-door in the pipeline, all following the 5-doors introduction, one by one.
The engine range will be similar to that used in today's cars (75- to 240-bhp petrol units; 90- to 150-bhp diesels). Expect greener engines to arrive shortly after the car's introduction.