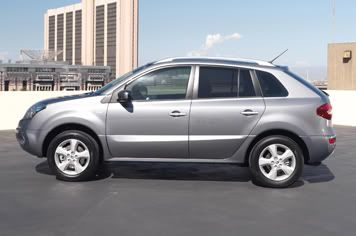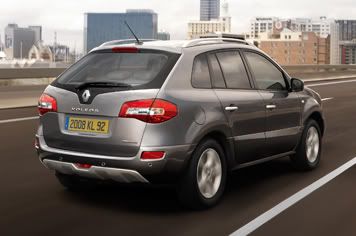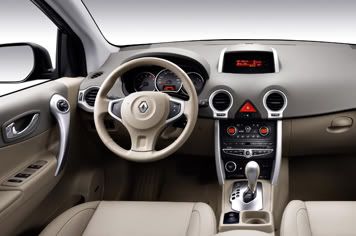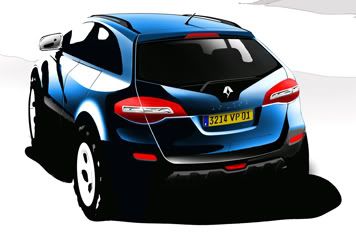 Renault haspublished the first officical photographs of the car that represents its first step into the 4x4 market: this is the new Koleos. A 4.5-metre 'soft-roader' that will give the French maker a car to pitch against the Toyota RAV4, Vauxhall Antara and the new Ford Kuga this summer.

The Koleos is, for Renault, one of the most valuable fruits of its alliance with established 4x4 maker Nissan. It was designed by the former, but engineered and developed by the latter, and comes packed with the Japanese brand's specialist 4x4 technology such as electronically controlled all-mode active four-wheel drive and hill descent control.

Based on the brands' 'Alliance C' platform, the Koleos shares mechanicals with both the Nissan X-trail and Qashqai. It will be built in Korea, at Renault-Samsung's Busan plant, where it will share a production line with Korea's native Samsung QM5.

The Koleos will be available on a global scale with a choice of three powerplants. Nissan supplies the car's range-topping petrol engine, a 168bhp 2.5-litre option which is, according to one Renault UK spokesperson we referred to, "unlikely to be offered in Britain." Instead, UK buyers will be limited to two 2.0-litre diesel options, one with 148bhp and one with 173bhp.

The less-powerful of the two oil-burners will be available as a front-wheel-drive-only model, offered for around £18,500; the range-topping model is likely to come in around £22,500. Sales will begin this June