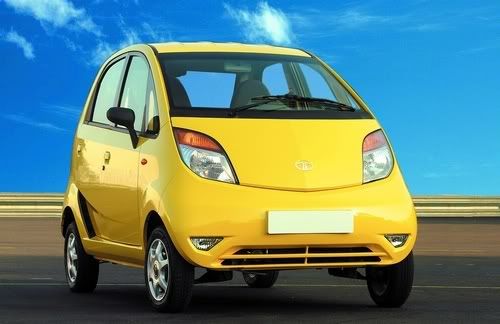 In four years time, the TATA Nano will reach European showrooms. During that time, TATA will alter the Nano to make it cleaner and safer for Europeans because the engines have to meet Euro 5 emission standards and the most stringent crash standards. The problem is that the car consumes alot of petrol, which is leading to high emissions and the fact it doesn't have any airbags.
"We will develop a successor model in four years time, which will meet the Euro 5 emission regulations and the crash standards in Europe," Girish Wagh, head of Tata's compact car division. The cheapest car in the world will have a production total of 250,000 units yearly.
Another target is to reduce the average fuel consumption from 5 litres per 100km (62.5 miles). Initially, the Nano will be marketed and sold in developing countries in Southeast Asia, Latin America, Africa and other parts of Asia. It's therefore questionable whether the demanding Western European countries even have a need for such a vehicle, unless Eastern Europe is the initial target. No doubt that other auto makers are monitoring this situation closely to see how it all plays out for Tata.