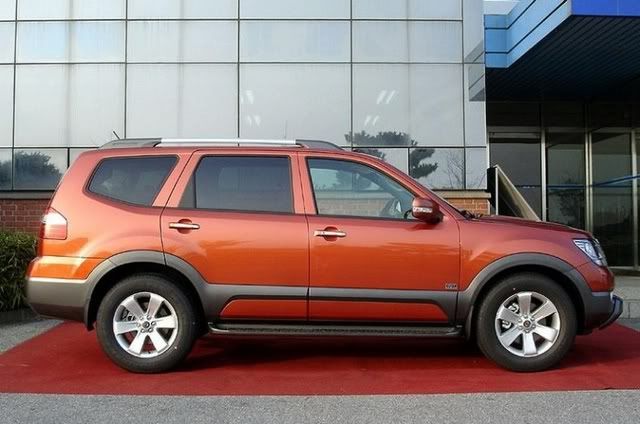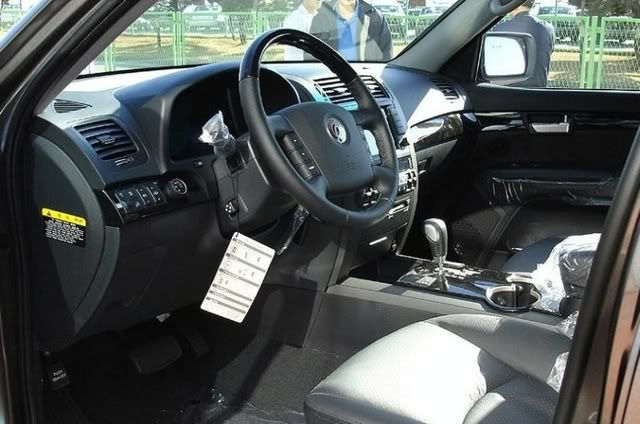 The Borrego has been leaked online ahead of its world premiere early next year. Until now only two teaser shots of Kia's new seven-seater SUV primed for the North American market have been officially released. These are the first photos of a production model caught in South Korea that reveal both the Borrego's rear end styling and extensive interior shots showing design, fit and finish.
Manufacturered in Korea and set to enter North American markets between summer next year and early the following year as a 2009 model, the Borrego will be Kia's first entry into the hotly-contested midsize SUV market.
The first interior shots of the car show a neatly-designed but functional central console with nicely-integrated vents, switchgear and vehicle display with what can be assumed encompasses navigation, audio system and other electronically-operated car functions. Steering wheel-integrated handsfree controls and a fully automatic transmission are revealed by the new photos, while adjustable suspension, hill descent control and keyless ignition also appear to feature.
A V6 engine will be fitted as standard, while a new V8 unit - another first for the brand - will be optional. The new SUV will incorporate the latest in noise and vibrations-reducing engineering, also offering consumers the Korean brand's renowned 10-year/100,000-mile warranty.