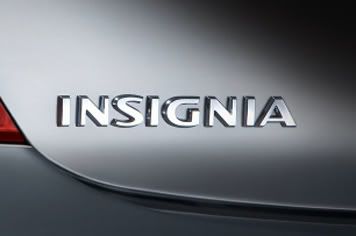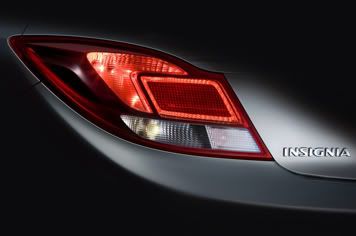 Vauxhall's new upper-medium sized saloon will have an all-new name when the covers come off it at the London motor show in July 2008. Out goes the Vectra moniker, with all its undesirable 'rep-mobile' connotations; in comes Insignia, the badge that, General Motors hopes, will carve out a more upmarket and aspirational identity for one of its most important European cars.

Vauxhall's big announcement came this morning, along with an enigmatic picture showing only the badge of the new car and its rear light cluster.

"Dynamic performance is one of Vauxhall's core values," said GM Europe's Chief Marketing Officer Alain Visser, "and in the new Insignia, this defining characteristic is realised by sophisticated powertrain technology, active safety and the interface between driver and car. The Insignia's level of comfort and environmental friendliness is unrivalled even among considerably more expensive competitors."

For the Vectra, a model which has spent twelve years on sale, and through two generations has sold more than a million models in the UK, this is the end of the road. However, it's expected to stay in production until well into 2008, before the Insignia launches later in the year.