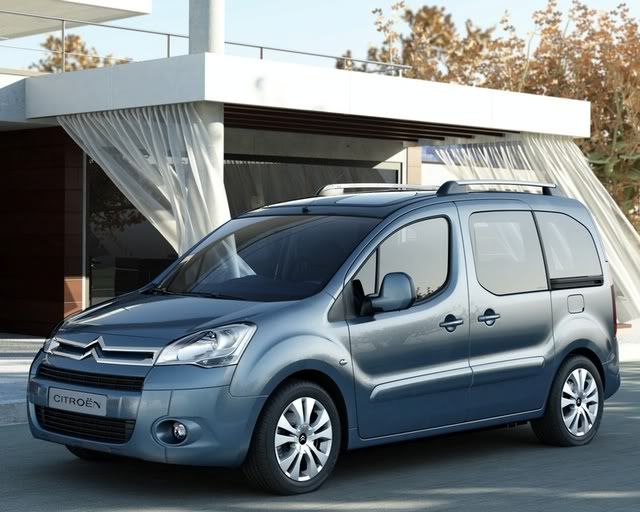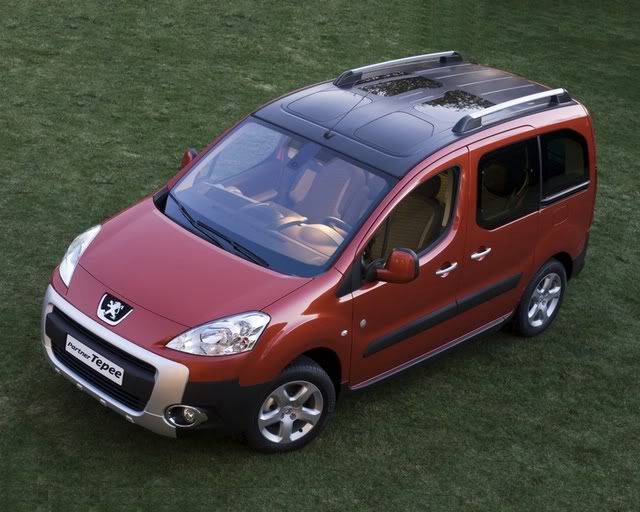 With the Berlingo, Citroën created the leisure activity vehicle segment and launched a new concept in compact vans. Its innovative qualities appealed to private and professional customers alike, making it a huge commercial success. It has been the clear leader in the leisure activity vehicle segment in Europe (17 countries) since 2003. Worldwide, Citroën has sold more than 1,760,000 Berlingos (cars and LCVs) since launch in 1996.

The New Berlingo will go on sale in second-half 2008. It will be sold alongside the current Berlingo model, which will be available in some countries as an entry-level offering called "Berlingo First". This strategy will enable the Marque to better meet the highly diverse needs of its customers.

The comfort of a saloon and the practicality of an MPV:

Adapting to all situations, the Berlingo meets customers' growing needs for freedom and versatility in use.

The New Berlingo retains the ultra-functional, family-friendly character of the original and strengthens its personality with dynamic, upmarket styling that also identifies it immediately as a Citroën. It boasts saloon-like levels of comfort – acoustics in particular – and MPV-style practicality (tailgate with opening window, three independent removable seats in row two, a redesigned Modutop® and an overhead storage rack). It is also a great car to drive, thanks to a longer wheelbase and C4 Picasso running gear.

And with its 110 bhp HDi diesel engine fitted with a particulate filter (DPFS), the New Berlingo carries the Airdream environmental signature that denotes the greenest models in Citroën's range.

Practical and functional, yet strong on styling and comfort:

The compact van version of the New Berlingo is big on load volume, payload and versatility, which are key features for professionals. It has a huge loading area (3.3 m3, up to 850 kg of payload and 1.8 m of useful length) that can take two Europallets width-wise, and is available with an Extenso® modular cabin, able to transport loads up to 3 metres long and increase useful load to 3.7 m3 or seat three people at the front.

The New Berlingo also offers passengers saloon-like levels of equipment for comfort and driving pleasure, including hill start assist, a height- and reach-adjustable steering wheel, C4 Picasso running gear and ESP. The New Berlingo is a modern working tool that confers prestige on its owners through its robust and dynamic styling.

The launch of the New Berlingo follows those of new Jumper, new Jumpy and Citroën's latest compact van, Nemo. Citroën thus offers professionals the largest and most complete line-up of light commercial vehicles in its history, covering a wide range of needs, from 2.5 m3 to 17 m3 of load volume and up to two tonnes of payload.

Peugeot Partner:

Launched in 1996, the Peugeot Partner has been extremely successful in both its small van and MPV versions, with regular year on year increases in global sales over the past eleven years. Capitalising on the success of the first generation Peugeot Partner, Peugeot will launch a new version of the Partner in the second part of 2008.

With the launch of the new Partner, the first generation Partner model will, however, continue to be sold in certain countries with a reduced range of models and will be known as the Partner Origin.

Professional efficiency down to the last detail:

With a refreshing and dynamic style which is perfectly adapted to the demands of its professional customer base, both with regards to quality, durability and efficiency, the new Partner is the perfect working companion due to its versatility and value for money. In terms of practicality, the new Partner has a maximum load capacity which will be a new reference point in the small van segment. With a length of 4.38m the new Partner has a load volume of 3.3m3 and a maximum payload of up to 850kg. The load area length of 1.8m can also be extended to 3m thanks to the new innovative Multi-Flex passenger seat, giving 400 litres of additional load space. This innovative feature allows three people to sit in the front which is the first time this option has been available in the small van segment.

Thanks to the use of the Peugeot 308 power train, the new Partner benefits from improved acoustic comfort, combined with an ergonomic driving position and excellent visibility. This all combines to give the new Partner a level of quality which will symbolise this new generation of small vans.

The new Partner puts the finishing touches to the complete enhancement and renewal of the Peugeot range of light commercial vehicles. The new and extended range which is even more innovative, offers a range of vehicles from 2.5m3 to 17m3, consisting of the Bipper, Partner Origin, new Partner, Expert and Boxer.

Peugeot Partner Tepee: the MPV that lets you enjoy the freedom of the open road:

The new Partner Tepee MPV represents the next generation of a concept invented by Peugeot in 1996. The Partner Tepee is a multi-usage vehicle which is practical and which has a modern and original style both, on the inside and the outside. Its modular styling will appeal to customers requiring space and versatility. Most notably, it has a new Zenith multi-purpose roof providing even more light into the passenger compartment, three individual folding rear seats, greater interior space and driving qualities worthy of a modern hatchback car.

Adventure seekers, however, will also love its all-terrain capabilities and the personalised design of the Partner Tepee Outdoor.