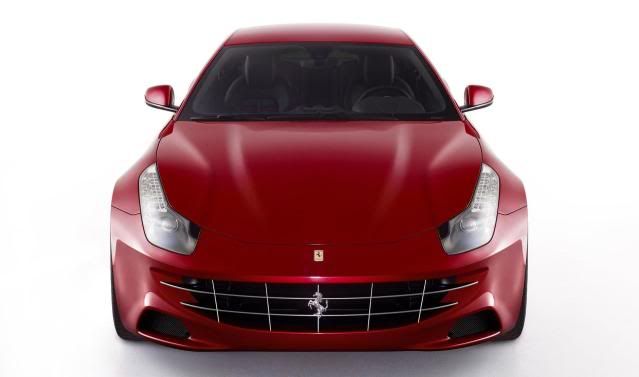 Updated: 02/03/11
Ferrari has released photographs of its first ever four seat, four-wheel drive model, the FF – hence the model's acronym.
The FF replaces the 612 2+2 coupé and aims to draw a new kind of "all-roads, all-weathers" Ferrari customer and is designed by Pininfarina with assistance of Ferrari's chief designer, Flavio Manzoni. Ferrari anticipates the FF will attract customers who normally purchase all-wheel-drive saloons or SUVs for winter driving.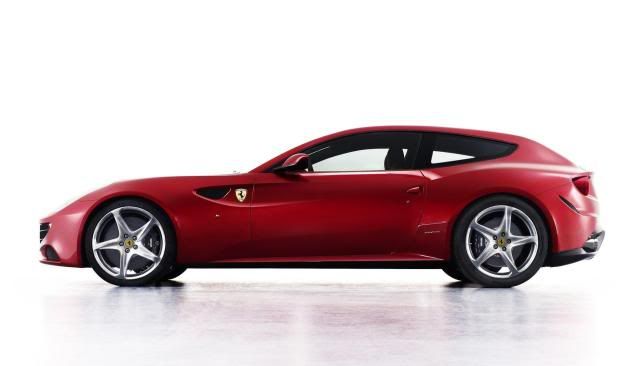 An all-new, longer wheelbase, independent suspension w/magnetically adjustable dampers and Brembo carbon ceramic disc brakes will feature, alongside stop/start. The four-wheel drive system, alleged to be approximately 50% lighter than similar applications. Ferrari's exclusive, patented 4RM (four-wheel drive) maintains the perfect weight distribution (53% over the rear axle). Completely integrated with the car's electronic dynamic control systems, the four-wheel drive technology delivers record levels of performance on all terrains and in all conditions via continuous and intelligent predictive torque distribution to all four wheels.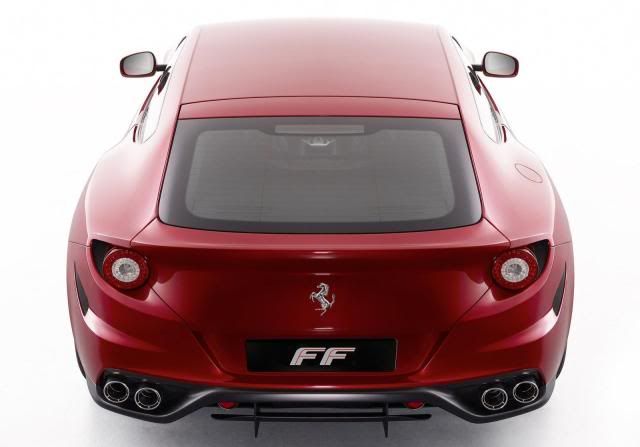 At 4,907mm long, the FF is similar in size to the outgoing 612. With the rear seats erected, there's a compact-family sized luggage space of 450 litres. Flip the rear seats down, 800 litres of space is on offer.
The front 6.2 litre V12 mounted engine will be linked to a 7 speed double-clutch gearbox. This allows the car to produce 650bhp (659PS/485kW), 683Nm (504lb-ft) of torque, and emit 360g/km, while returning 18.3mpg (15.4l/100km).
The FF will debut at the upcoming Geneva motor show and will go on sale shortly after.