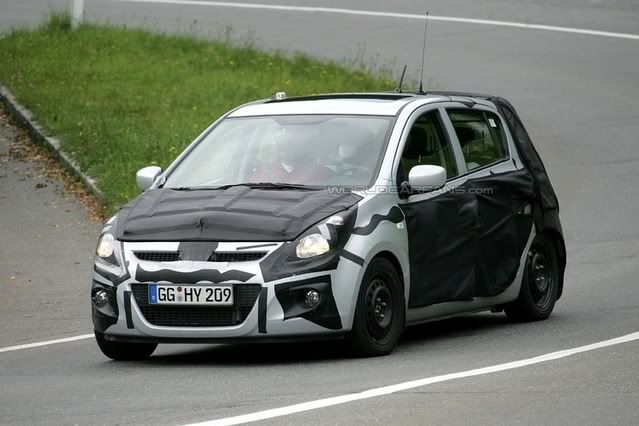 The Hyundai Getz is reaching the end of its life-cycle and Hyundai is working hard to replace it with the new i20 by the summer of 2008. We caught up with the new i20 in the Southern European mountains and although we only snapped a picture of a five-door prototype we do expect a 3-door version to follow in early 2009.
The Hyundai i20 will be positioned below the recently launched i30 which debuted at the Frankfurt Motor Show and is destined to take on the VW Polo.
Power is expected to come from a variety of petrol engines ranging between 70 and 110 bhp and turbodiesel engines ranging between 88 and 110 bhp.