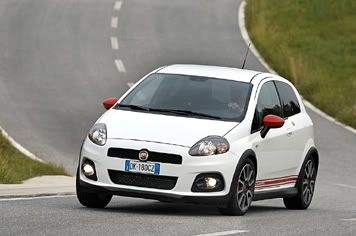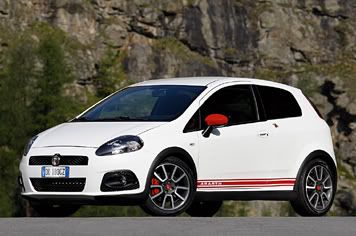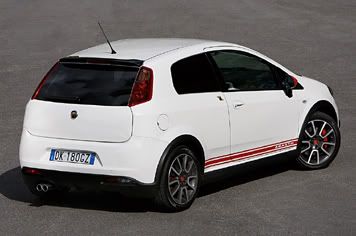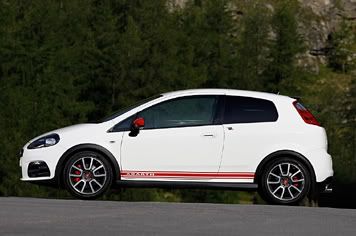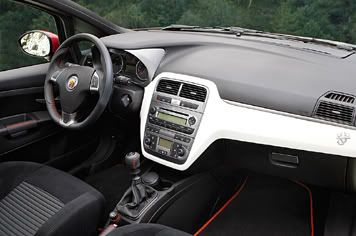 The first of the new Abarths will be the Punto, as previewed at the Frankfurt motor show. It goes on sale in Italy later this month, in Switzerland before the end of 2007 and in the rest of Europe in 2008.

The souped-up supermini will come with a 1.4-litre turbocharged four-pot good for 153bhp and 152lb ft. With a standard six-speed manual gearbox, that's enough to push it to 62mph in 8.2sec, and on to 129mph. There's also a 'power boost' mode that increases torque to 170lb ft and makes the steering quicker. The brakes are uprated, with dual-piston Brembos up front.

Wider bodywork, along with new bumpers that provide enhanced cooling, house a 6mm wider track, and the slightly blistered arches house 17-inch alloys.

The car has been lowered by 10mm, 20 per cent stiffer springs are fitted and the anti-roll bar is now thicker.

ESP is standard, and can't be switched off. Fiat says that the car is aimed at young drivers who may well need a safety margin.

Inside you get Abarth Scorpion badges on the dash and new sports seats, a logo that's repeated on the outside of the car.

An even hotter Abarth:

If the standard Punto Abarth isn't hot enough for you, a Super Sport kit will be available as an aftermarket add-on from early 2008.

This will only be available through official Abarth service centres, up to a year after purchase, or after 20,000km (12,500 miles) on the road.

This pushes the power of the Punto Abarth to 178bhp and torque to 201lb ft. That cuts the 0-62mph sprint to 7.7sec and the top speed to 134mph.

The suspension gets even further lowered (20mm down in total), 18-inch wheels are fitted and the brakes further uprated, with perforated front discs and high-performance pads.

Naturally the SS also comes with stickers bearing the 'SS' logo and a chequered flag logo. That ought to make it look quicker, if nothing else.