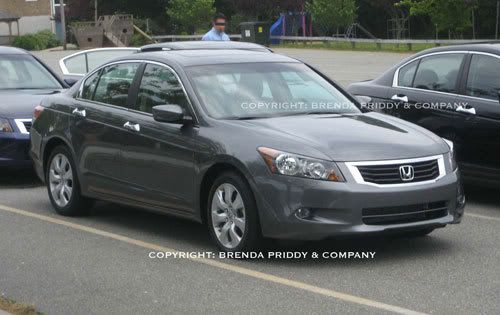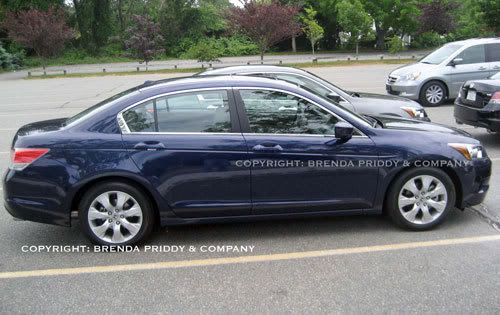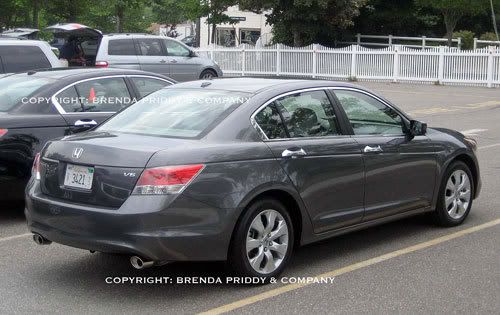 This time round the 2008 Honda Accord hasn't been snapped in Canada for a commercial shoot but in a car park in the U.S.
In a few short months, we'll have all the information we could possibly want about the 2008 Honda Accord coupe and sedan. It's set to go on sale this fall.

We know for sure that the hybrid model is gone. Slow sales of the performance-oriented hybrid made it a one-generation wonder, so the top-of-the-line Accord for 2008 will carry a conventional gasoline-fueled V6. We're expecting power levels somewhere north of 260 horses, so this Accord will be one of the faster family sedans in the segment. Honda isn't forgetting its fuel-efficiency mission statement, however, so the Accord V6 is likely to feature a cylinder-deactivation system. It shuts down half the cylinders under light loads to improve fuel economy. Combined with a six-speed manual transmission, the Accord V6 could maintain its fuel-economy rating of 30 mpg highway even under the revised EPA guidelines for 2008. If the automatic transmission goes from five to six gears as we expect, even the V6 automatic models might get close to 30 mpg on the highway. Then again, if fuel mileage is your primary concern, a four-cylinder Accord is the way to go. The base Accord will get a slight bump to anywhere between 170 and 180 horsepower, but the focus will remain on fuel-efficiency. At the same time, whatever gains that are made will be offset by the new EPA procedures, so expect to see the 26 mpg city/34 mpg highway rating of the current model drop a notch or two. If you're after a serious high-mileage Accord, you might want to put off your purchase for a few years. Honda is working on a diesel-powered model for the U.S. market that will beat the four-cylinder gasoline engine's numbers by a wide margin. And with lots of torque, the diesel will drive better, too. Honda is still working on making it clean enough to meet tough U.S. emissions regulations, but we're expecting it to happen within the next several years.

The 2008 Honda Accord will probably incorporate all the things you expect — slightly more interior room, a quieter and more refined cabin, plus new technology like a navigation system with integrated traffic maps. And as you can see from the pictures, its styling remains conservative in every respect with a little extra chrome its only extravagance.