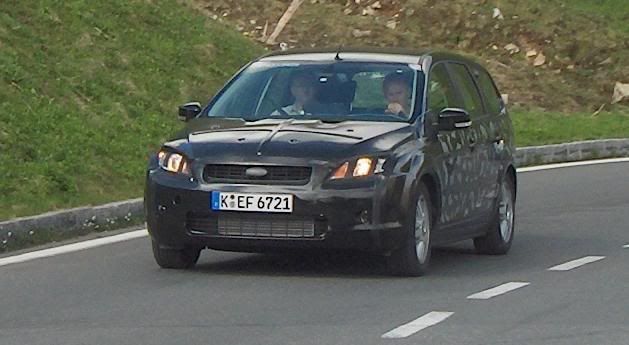 Ford Focus engineers have descended upon the mountains of Austria to do some testing on the new Fcous facelift.
This prototype isn't showing many changes to the rear although the front end is showing something very different, the front fascia is taken off the new Mondeo and has been tweaked with.
The Focus facelift goes on sale later on this year before getting replaced in 2009.