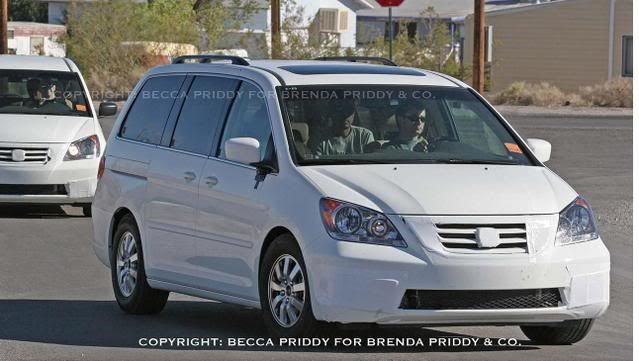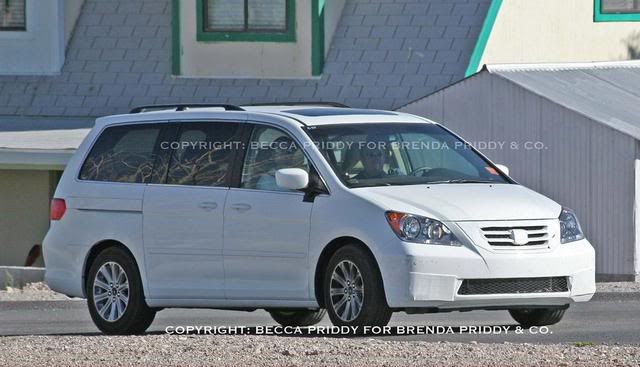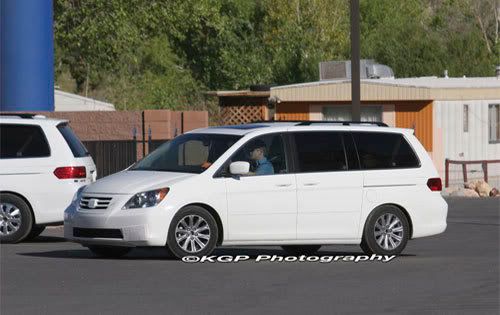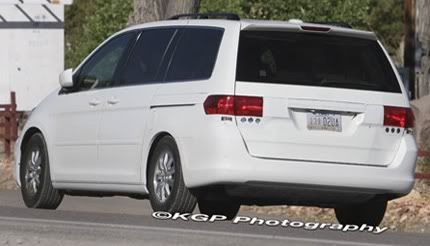 Much media attention lately has been drawn to the next generation Honda Accord, which was spotted recently. But that's not all that's new from Honda for 2008. These photos, taken just recently in the US, capture a styling update for Honda's popular minivan, the Odyssey.

The front grille of the new Odyssey is restyled, with two horizontal bars running across the center of the grille instead of just one, and the overall shape of the grille has been updated, making it look nearly identical to the new grille design just revealed on the 2008 Accord. The under-bumper air scoop is also shaped differently, and the contours of the front end are updated with angled creases on each side of the grille that extend down into the bumper area.

The rear hatch and tail lights have also been restyled. The clear backup lights and turn signal lights have been moved from the top of the tail lights to the bottom. The center area of the tailgate has also been reshaped, tying into the shape of the tail lights with a horizontal bar running the entire width of the tailgate, just above the license plate cutout.
The freshened Odyssey will likely be released this fall as a 2008 model.