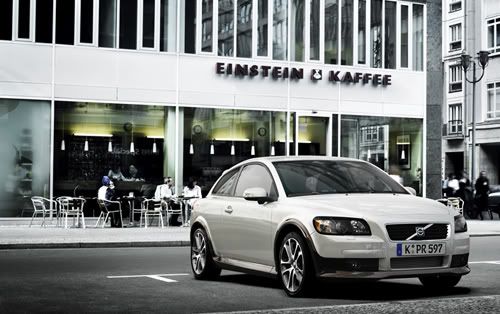 Volvo is considering expanding the C30 range by adding a five-door hatchback variant to join the current three-door. The C30 is based on the same P1 platform that underlies the larger S40 and V50 models so building an extended version of the C30 hatch would be straight forward.
Such a vehicle would give Volvo's sales a much needed boost but officials are yet to confirm it for production. Volvo senior vice president of R&D Magnus Jonsson told Automotive News that a "five-door would be less exciting from a design perspective" but would be crucial in helping Volvo expand sales.

Current sales of the three-door C30 has been exceeding initial expectations in most markets and if the cars outsell their allocations then management would have very little reason not to proceed with the launch of another variant.

Volvo's senior vice president of brand, business and product strategy, Lex Kerssemakers, also acknowledged that a five-door model is under consideration but wasn't willing to give a time frame for its release.