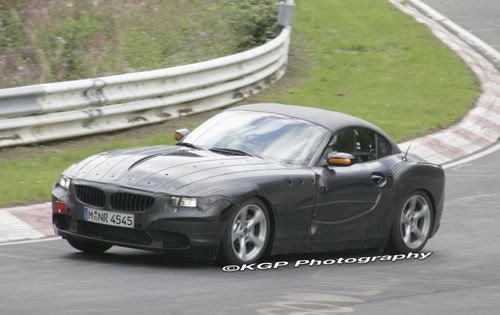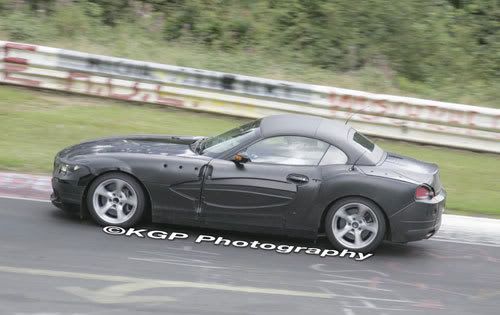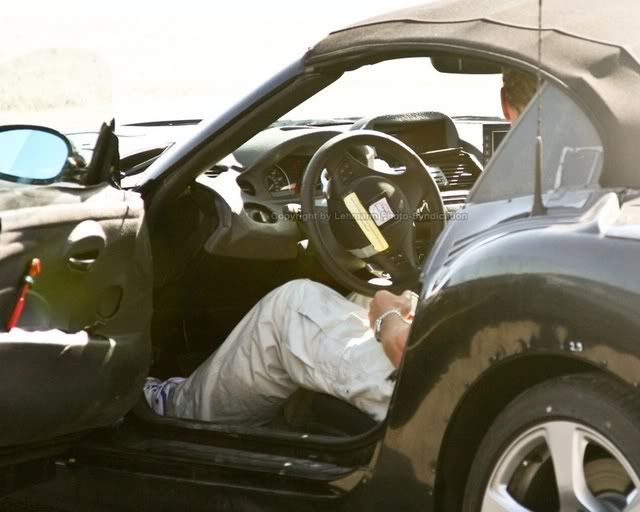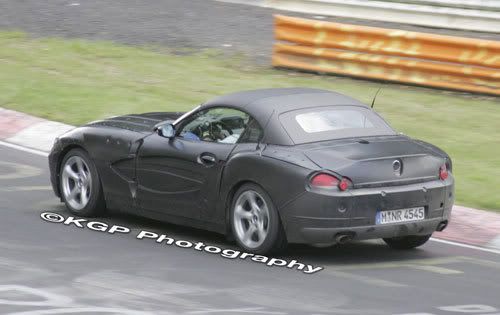 Fake plastic panels are still abundant on the car but the grille and front bumper are somewhat visible a thin layer of black tape. The new BMW Z4 will be to some extent larger than the current generation Z4 and will sit on the new 3 Series chassis with most of the additional size on this prototype still recognised to the false camouflage panels. It seems probable that the new 3.0 litre inline six will find its way into the Z4 since it is already in the new 3 Series.
Production of the current Z4 takes place in South Carolina in the Spartanburg plant but the new Z4 is expected to be built in Germany at the Regensburg plant starting in the end of 2009.BMW had us fooled earlier this year.
The first Z4 prototypes were caught on the streets of Munich wearing traditional soft tops that gave us no reason to suspect any major changes. Now, however it appears that those canvas-trimmed roofs were nothing but placeholders for a more complicated retractable roof system still in development. The latest prototypes spotted on the Nürburgring have tops that appear more robust. More important, these cars have cutlines in the rear deck that suggest a reconfigured trunk section similar to the 2007 BMW 3 Series hardtop convertible. Adding the new top would put the Z4 in more direct competition with the Mercedes-Benz SLK, which has featured a retractable hardtop since its introduction in 1998.
This Z4 will also benefit from a choice of more powerful engines, a new chassis and a slightly larger size. Although the prototypes appear significantly bigger than the current model, most of the extra bulk is part of the disguise. Our spies noted as much as 2-3 inches of dead space between the plastic panels and the actual bodywork.