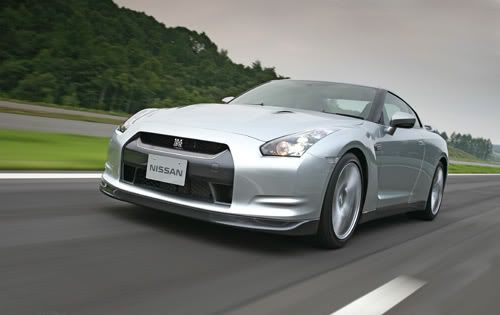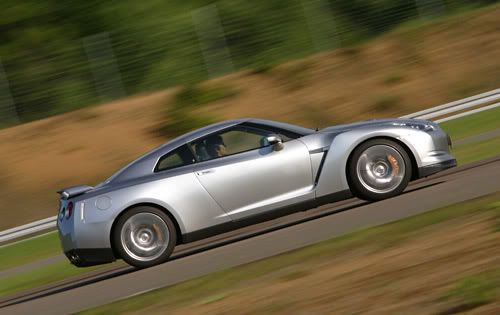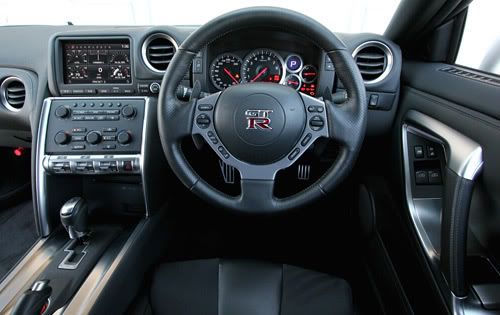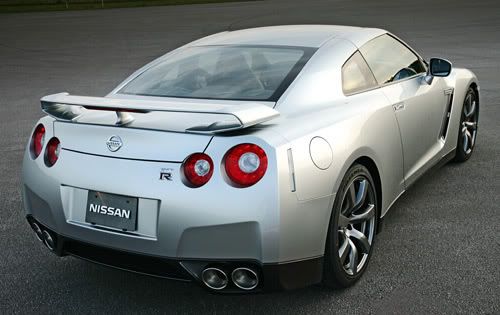 Numerous GT-R prototypes have been caught testing around the world, including at Germany's Nürburgring and California's Laguna Seca Raceway, but this is the first look at the rocket coupe's completely undisguised sheet metal.
Most of the specifications aren't expected to be announced until Nissan's Tokyo show press conference on October 24, but today we know that the all-wheel-drive 2009 GT-R will get a 3.8-litre twin-turbo V6 that produces 473 horsepower and 434 pound-feet of torque. It'll drive all four wheels through a rear-mounted transaxle. The only transmission will be a GR6 dual-clutch six-speed automatic. And of course there will be paddle shifters for your enjoyment — the same leather-wrapped aluminum paddle shifters as Nissan uses in the G35 sedan.
Nissan says the GT-R will accelerate from zero to 60 mph in 3.5 seconds, finish the quarter-mile in 11.7 seconds and reach a top speed of 192 mph. Base price is expected to be less than $80,000.
If true, the GT-R will be serious competition for the Porsche 911 Turbo, which it has been routinely seen testing alongside.