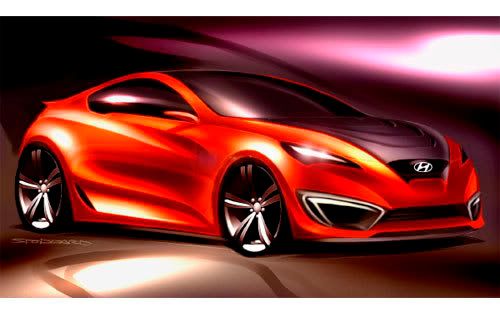 The name is perhaps a giveaway as to the mechanicals underneath the sexy skin: Hyundai Genesis Coupe.
The new two-door is being publicly unveiled as a concept in mid-November at the Los Angeles auto show.
Hyundai has released almost no details on the concept, other than to say it "hints at a design direction for a future rear-wheel-drive sport coupe." However, the use of the name Genesis, which first appeared earlier this year on a concept sedan suggests the sedan and the coupe will share major mechanical components, including a new rear-wheel-drive chassis.
The production version of the Genesis sedan is expected to hit U.S. showrooms in the first half of next year. The production Genesis coupe should follow in late 2008 as a successor to but not a direct replacement for, the current front-drive Tiburon.