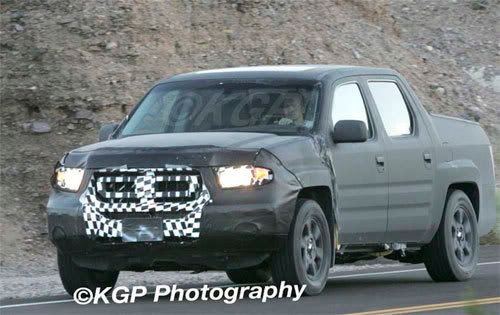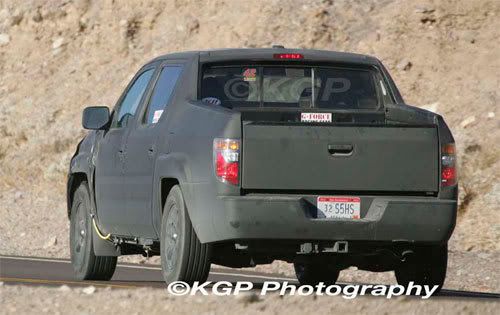 SANTA MONICA, Calif. — Honda's Ridgeline pickup truck is due for an update, and spy photos prove that an overhaul is on the way. A new front-end design consists of a new grille and a revised front bumper, which looks similar to an early prototype of the next-generation Honda Pilot.

No major modifications are revealed yet for the Ridgeline's rear end, but that could change closer to production.

Technical details have not yet been released. Hybrid power was rumored as a possibility in 2009, but it's unlikely before the second-generation Ridgeline debuts in 2011.

What this means to you: The truck business is highly competitive, and Honda knows it needs to keep the Ridgeline fresh in order to play with the big boys.
Extracted from Edmunds Insideline