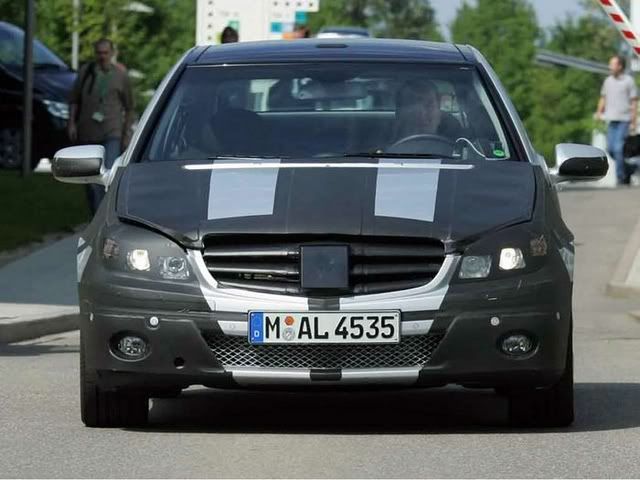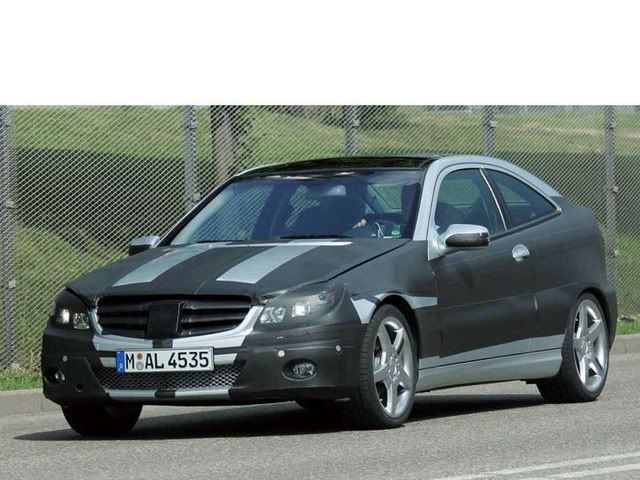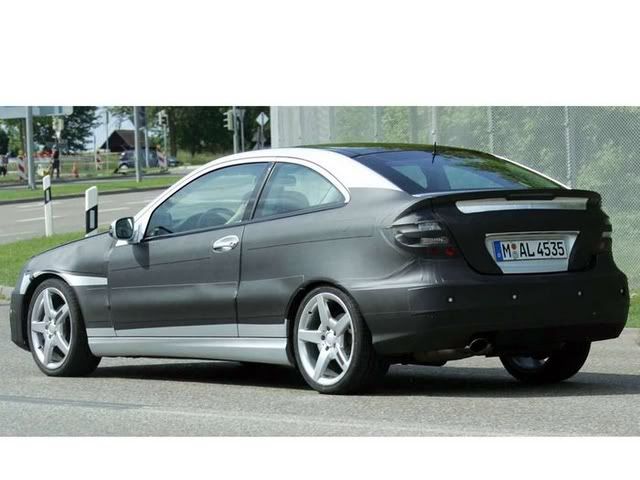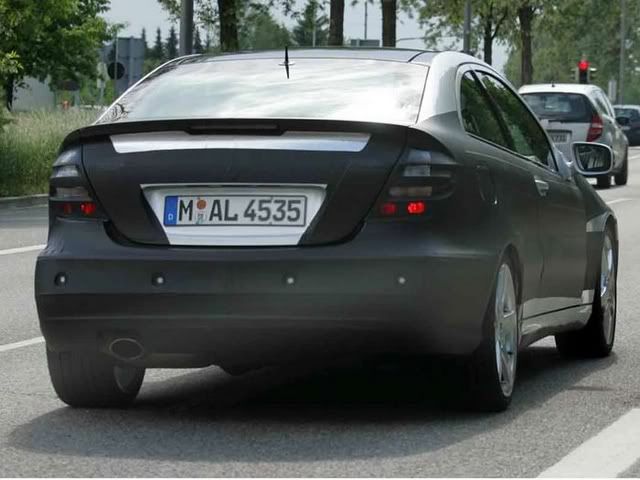 The Mercedes C-SportsCoupe has been on the market since 2004 and now we have fresh spy photos of the new model undergoing testing in Germany, Stuttgart.
The car is pretty much like the current model but with a new face. This specific prototype has parking sensors and a panoramic glass roof which will be optional when the car is released in 2008.
Its not certain whether the car will be keeping its current name but the name "CLC" is rumoured to replace the current "C-SportsCoupe".
Prices aren't expected to change and expect to see the car at the Frankfurt Motorshow in March 2008.