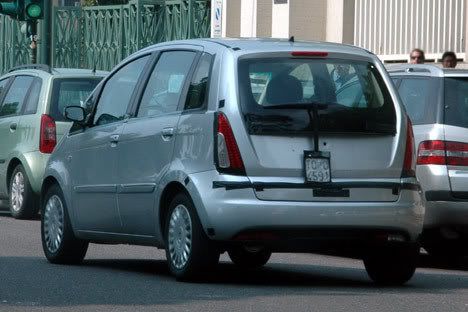 Well nearly except from the cardboard which is covering the radiator grille and the few pieces of tape around the back otherwise its an undisguised prototype.
Because the mini-MPV is shedding the thick black disguise it could mean the Fiat Idea's sister could be unveiled soon. Numerous prototypes have been sighted in Turin and Torino in Italy.
Lancia is set to return to the UK later on this year or next year with the new Delta but Lancia says that they don't want the Delta to be the only car in the UK line-up which is why we could be getting the Musa, Ylipson and possibly the Phedra. Lancia is a well established premium brand in mainland Europe which is why the Delta could be rivalling with the Audi A3, Alfa Romeo 148, Lexus "BS", BMW 1 Series etc.