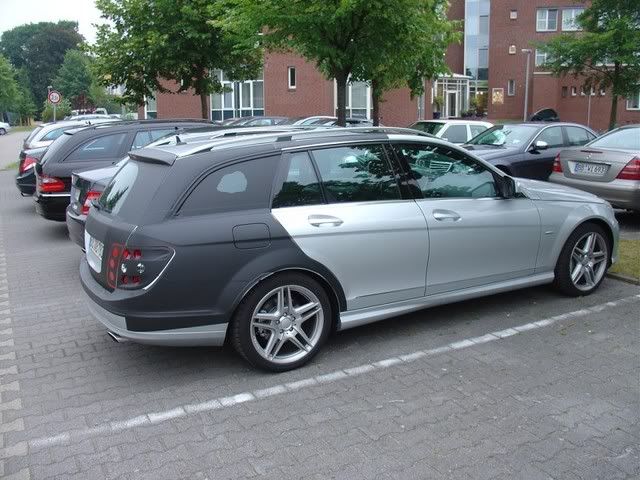 Mercedes is starting to shed some disguise on the new C-Class station wagon. Don't be fooled by the fake light clusters implanted on the bootlid, they are there to confuse spy photographers and car enthusiasts. Recent prototypes have been caught in Germany wearing wafer thin disguise over the side rear window, tail lamps, bootlid and rear windscreen. Engines will be taken from the recently launched C-Class sedan.
Mercedes is even planning a C63 AMG station wagon to rival with the upcoming BMW M3 wagon but UK prices are likely to start around £55,000 or $110,000 US dollars.
The new C-Class wagon will be revealed at this year's Frankfurt Motorshow in September with sales starting in early 2008.
The first photo shows a C-Class wagon wearing AMG alloys wheels, please note that this is NOT a C63 AMG but just the regular C-Class wagon.