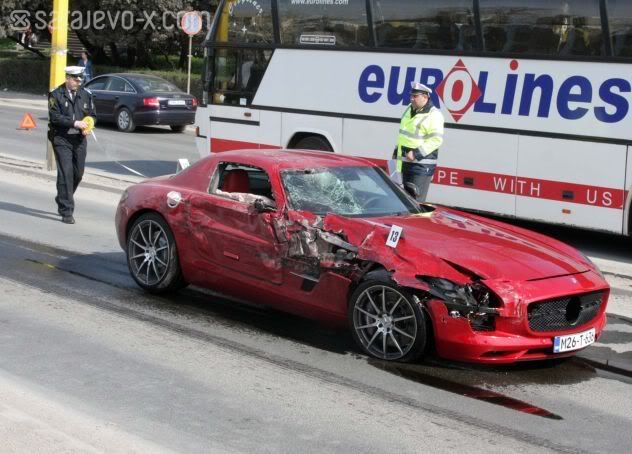 Photo: Darku Zabuš/Fotoservis
A new Mercedes
SLS AMG
coupé – that rolled off a dealership forecourt a day before – crashed into a tour bus in Bosnia.
Local reports suggest the 36 year old man hit the tour bus and a Volkswagen Passat at 2:30pm in the afternoon, before gliding to a halt.
There are no reports on whether there were any injuries.