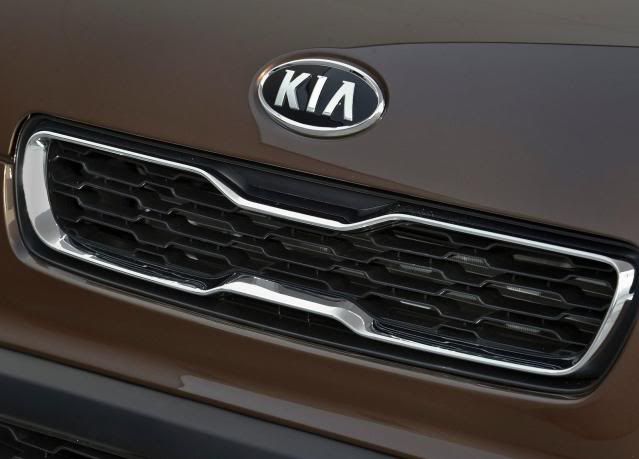 2012 Kia Soul facelift
Kia officials have said the marques upcoming performance–oriented Pro_Cee'd will be powered by an all-new direct-injection 1.6 litre petrol engine that will produce over 200bhp (197PS/149kW).
Having already confirmed the vehicle recently, the company previously considered a 2.0 litre petrol powertrain but scrapped the idea over running costs. The firm is also benchmarking the Seat Leon Cupra on power, price, and running costs.
2008 Kia Ex_Cee'd concept
The same engine will eventually spread to other Hyundai-Kia models like the regular Kia Cee'd and Hyundai i30. "The sports models aren't there for volume," Michael Cole, Managing Director of Kia UK explained, "they'll just be a boost to the brand's image – particularly in the UK."
The compact Pro_Cee'd will bow at the Frankfurt motor exhibition in 2013, around 18 months after the unveiling of the 5dr Cee'd and Cee'd SW at the Geneva motor show.
Thomas Oh, COO and senior vice-president insisted the brand would not build a loss-leading 'halo' model to help its cause. "It must be economically viable in terms of volumes," he said.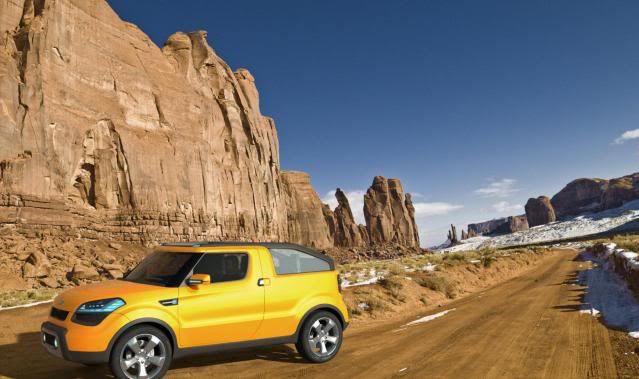 2009 Kia Soul'ster concept
Soon-Nam has also confirmed the marque will develop either a convertible or cabriolet. Many expected the 2008 Ex_Cee'd concept convertible to hit production, but it seems Kia has other plans. "In Europe — particularly Germany and the UK — convertibles are very popular, especially in the spring," he said. "We have a plan to introduce a Soul-based convertible; this is intended for 2014."
Mid-2012 will see Kia launch the
Optima
hybrid, although on sale date have yet to be announced. In addition, it's unlikely the variant will hit British shores due to its potential price-tag and the popularity of diesel engines.
Sometime in 2013, Kia will introduce an all-new Carens compact MPV that will replace both the outgoing model and the ill-fated Sedona large MPV in Europe. The model will be developed under Kia's hugely successful new European team and will be offered in two wheelbases; short and long.