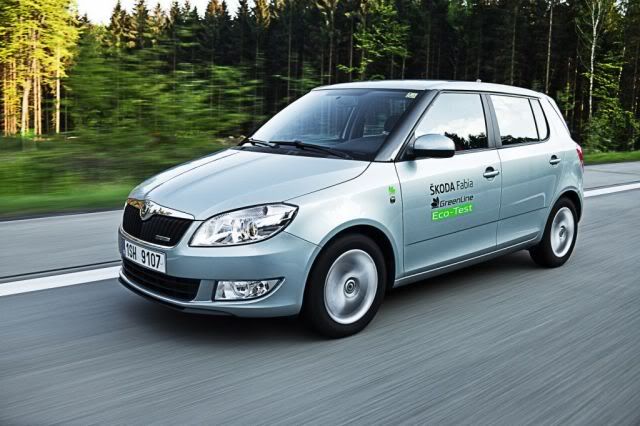 Gerhard Plattner, an Austrian driving economy specialist has managed to travel 1,246 miles (2,006km) on a single 45 litre tank of diesel in a Škoda
Fabia
GreenLine. The aim was to travel to Bov, Denmark from Reutte, Austria and back, via the A7 in Germany, which saw the
Fabia
average 127.8mpg (2.2l/100km), beating the official figure of 83.1mpg (3.3l/100km).
Dr. Eckhard Scholz, head of technical development at Škoda said: "We work hard to reduce the fuel consumption in our vehicles. The primary goal of these efforts is to offer efficient technology in all of our models at affordable prices, and our second-generation GreenLine models meet this requirement perfectly. The
Fabia
GreenLine is going to show what can be achieved by combining refined technology with economy driving."
The trip was supervised by the International Police Motor Corporation (IPMC) who also sealed the fuel tank before Plattner set out from Reutte.
Gerhard Plattner, said: "The Škoda GreenLine models are perfect for fuel-efficient driving. In light of the current fuel prices, not only is that important for one's own wallet, but also for lowering environmental pollution. With a fuel consumption well below the specified norm, I want to show that besides the car manufacturers, every driver can contribute to further reduce this environmental pollution. It already starts with small details such as the proper tyre pressure."