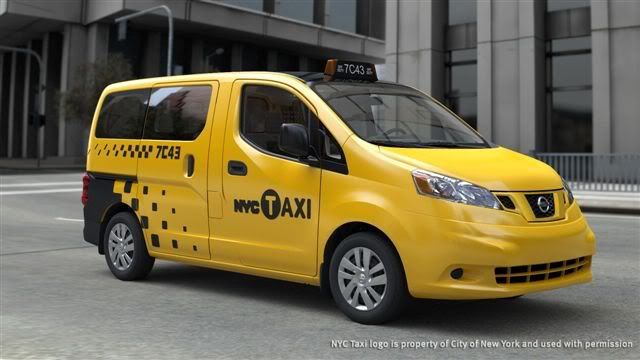 Japanese car maker, Nissan has won a contract to supply New York City with the famous yellow taxis. The vehicle in question is the compact
NV200
MPV which costs from around $29,000 (£17,600) each and will be in service from 2013 to 2023.
"Nissan is proud to provide the next generation of taxis for the City of New York," said Nissan Americas Chairman Carlos Tavares. "The
NV200
taxi will give Nissan the opportunity to showcase our dedication to vehicle quality and urban mobility to more than 600,000 passengers every day."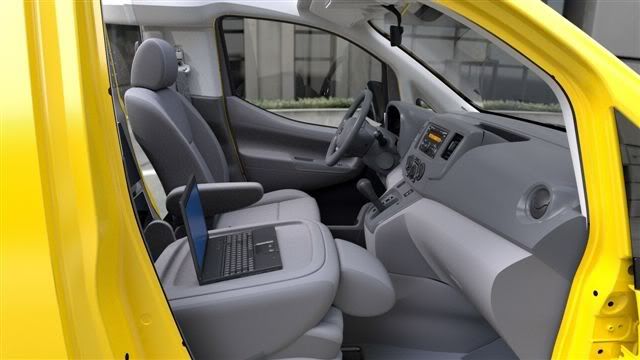 According to Mayor Michael Bloomberg, the deal is guessed to be worth $1bn (£607m). The new
NV200
taxi will be equipped with a 2.0 litre 4-cylinder petrol engine that's linked to a Xtronic CVT transmission. With the current fleet of Ford Crown Victorias achieving a mere 12mpg via its 4.6 litre V8, the
NV200
has a 25mpg city rating.
Standard features will include twin sliding doors, 6 way adjustable driver's seat, satellite navigation system w/telematics, panoramic glass sunroof, duo cabin air conditioning, 12v power outlet, x2 USB ports, ESP, and x6 airbags.
With more than 13,000 taxis travelling a cumulative 500 million miles per year, durability was a key factor in the "Taxi of Tomorrow" selection process. Nissan will train taxi fleet operators to conduct routine in-house service and repairs, and Nissan Commercial Vehicle dealers will provide prompt service by providing the first available service bay to taxi operators needing service.
Check out the rear legroom and ambient lighting
As part of the program, Nissan also will work with the City and taxi owners on a pilot programme to study the use of zero-emission, electric vehicles as taxis. Nissan will provide up to six 100-percent electric Nissan Leafs to taxi owners for testing in 2012 as well as the charging stations to support their use.
"The city's Taxi of Tomorrow is the Nissan
NV200
- and it's going to be the safest, most comfortable and most convenient cab the city has ever had," said Mayor Bloomberg. "We started this process to leverage our taxi industry's purchasing power to get the highest quality taxi, one that that can expand and redefine the legendary image of New York City taxicabs. The new taxis will be custom-designed to meet the specific demands of carrying 600,000 passengers a day in New York City traffic and the vehicle meets the top priorities identified by the public in our on-line survey."
The
NV200
will be built in one of Nissan's facilities in Mexico.