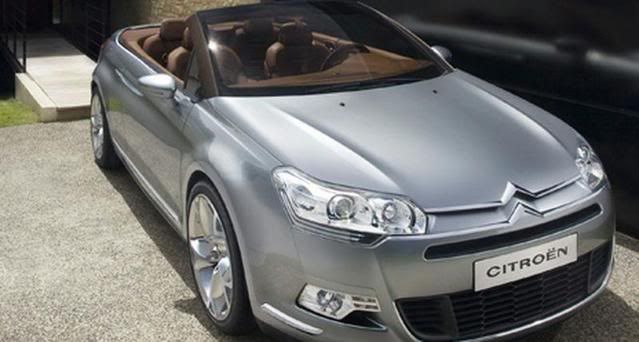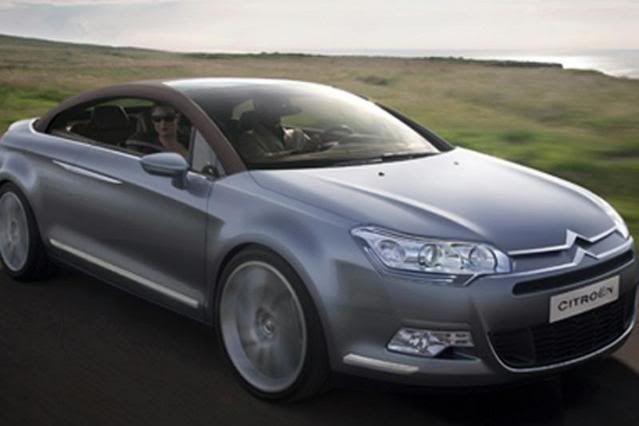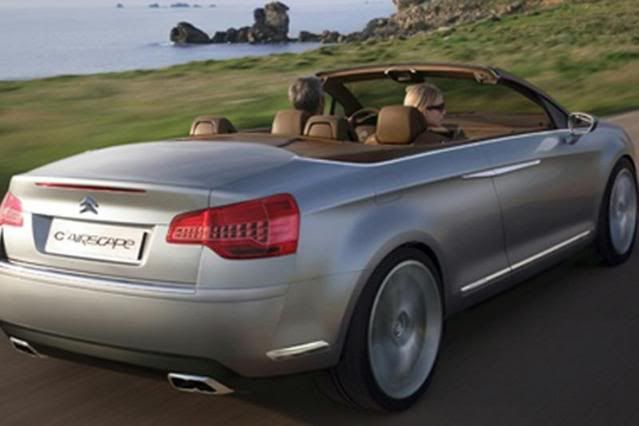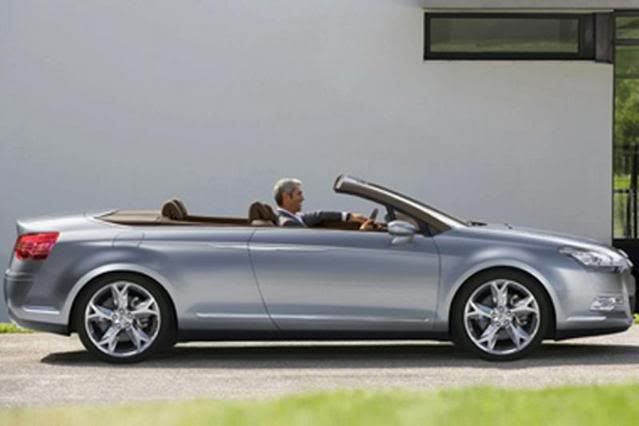 The covers have well and truly been lifted off Citroen's four-seater concept car, the C-Airscape, soon to be unveiled at the Frankfurt Motor Show. These "official" photos, supposedly leaked previews the sleek lines and premium packaging of the upcoming Citroen C5, the finished product of which has itself already been leaked. We say "official" because it looks like some-one has taken the pictures themselves whilst the photoshoot was happening and that fact the photos are also low-quality.

The C5's debut was expected to be scheduled for Frankfurt, although a Geneva Motor Show unveiling is more likely. But exclusive of the 6 month advance on the C5's styling, the C-Airscape may very well have its roots in previewing a new convertible C5.

Following in the footsteps of sister manufacturer Peugeot and its 407 Coupé, the C5 is likely to spawn a production version of the C-Airscape concept car, not only introducing an entirely new model to the C5 range, but taking the firm upmarket. Front styling echoing Pininfarina's 406 Coupé and Audi-esque rear styling suggest Citroen want to take on the Germans with improved packaging and stunning good looks.
Rumors have suggested that a coupé-cabriolet version of the Citroen C5 could join the line-up in 2009 but judging by Pegueot 407 Coupé which failed, the CC seems unlikely.