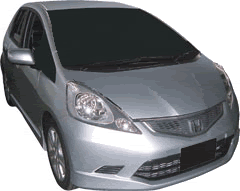 Ok so its not official whether the next Honda Jazz/Fit will actually look like this but this image has leaked onto the net showing how the next supermini MPV could look like.
For the first time the next Jazz will be offered a diesel engines along with some petrol engines and an optional glass roof will be offered in some markets.
The interior, particular the steering wheel will come off the CR-V SUV and the European Civic.
Overall, the new car is curvier, wider and taller than its predecessor.