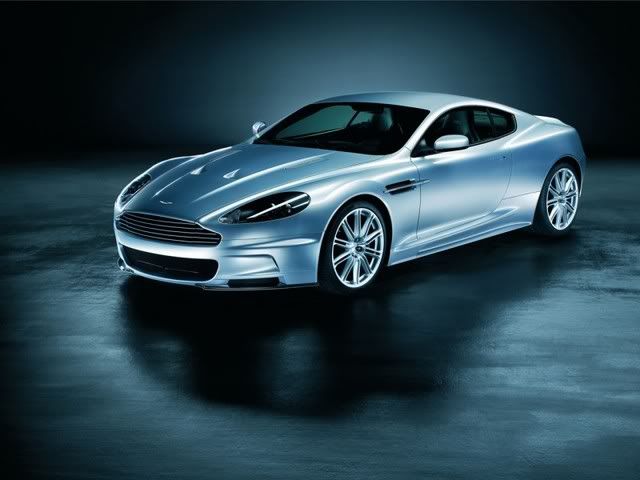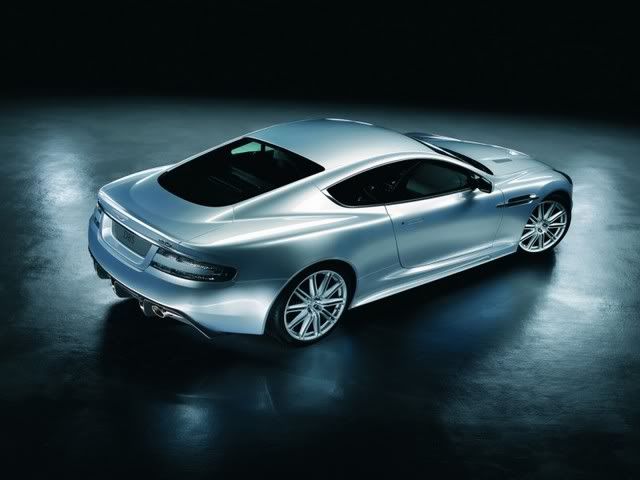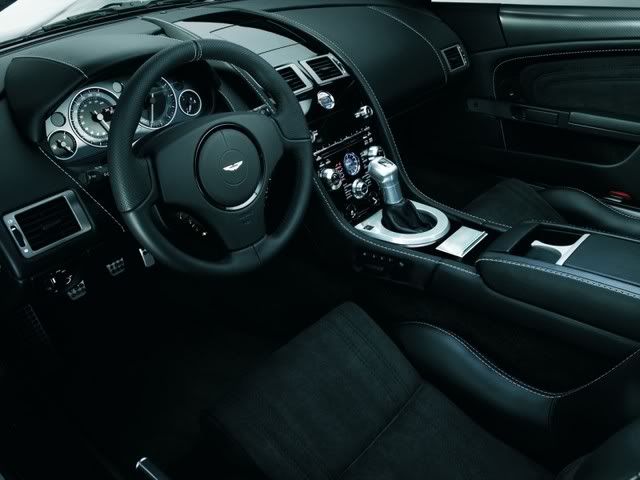 The car everyone has been waiting for since seeing Casino Royale is finally here. Aston Martin has taken the wraps off the stunning DBS coupe, revealing a car that exudes performance and power yet still has the same proportions that made the DB9 one of the most beautiful cars in the world. The DBS will be officially unveiled at the Pebble Beach Concours d'Elegance this week and will go on sale in Q1 2008.
Under the hood you'll find the same venerable 6.0L V12 engine found in the DB9 but with a number of modifications. These include a 'by-pass' engine air intake port that opens above 5500rpm to allow more air into the engine, and re-profiled air inlet ports that further improve airflow into the combustion chamber. Mated to the engine is a six-speed manual gearbox – no "softcore" auto for the DBS, thank you. The result is a power output of 380kW (510hp) and peak torque of 420 lb.ft (570Nm). In addition, Aston Martin's extensive use of carbon fibre has reduced the weight of the DBS to 1695kg, around 65kg less than the equivalent manual DB9.
How does it perform? Glad you asked. The DBS will hit 100km/h in just 4.3 seconds and keep pulling all the way to a 191mph (302km/h) top speed, making it a true supercar.
Everyone knows that power without control is nothing, which is why Aston Martin has pulled all the stops to make the DBS excel around the track. It's the first Aston to be fitted with carbon ceramic brakes, greatly reducing stopping distances and providing excellent resistance to fade. Also new is an Adaptive Damping System with five different settings to adjust the car's ride and handling characteristics. Providing contact with the road are 295 size 20" Pirelli tyres in the rear.