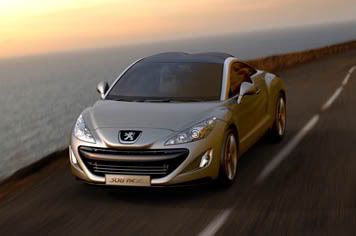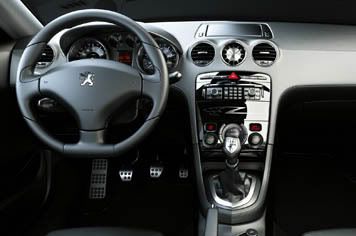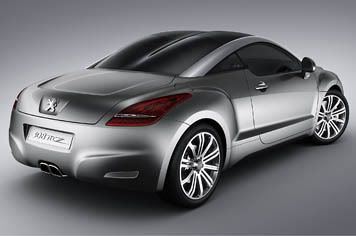 These are the first pictures of the car that will take centre stage on Peugeot's Frankfurt motor show stand this September, and we can exclusively reveal that this isn't just a concept car, Peugeot's actually going to build it. Peugeot will put a version of this compact 2+2 coupe into production as part of a plan to revive its fortunes. The car, based on the new 308, should be launched within the next 18 months and will provide Peugeot with a cut-price rival for the Audi TT. It could even revive Peugeot's credentials as a maker of driver's cars.
The Frankfurt show super-Pug:
Called 308 RC Z, this compact coupe will make its debut as a concept car at Frankfurt alongside the new 308 hatch and although it's closely based on the hatchback, Peugeot has cut weight and added power. The RC Z uses aluminium and carbonfibre to slice the 308's estimated 1300kg kerbweight by 100kg to 1200kg. The RC Z is the same length as the hatch but 25mm wider and slightly lower.
Under the bonnet is a 218bhp version of Peugeot's turbocharged 1.6-litre four-cylinder petrol engine. This is the more powerful version of the 175bhp engine in the 207 GTi and Mini Cooper S, and under an agreement between BMW and PSA it will be used first in the new Mini Cooper Works next year. Torque is also up by 29lb ft to 206lb ft, with up to 221lb ft available on overboost. CO2 output is 160g/km, 11g/km less than the smaller 207 GTi.
That engine gives the RC a 0-60mph time of 7.0sec and a 50-75mph time of 7.5sec in fifth gear, with a maximum speed of 146mph. The car also has a new six-speed manual gearbox.
Underneath, the RC Z is configured like a 308, with a torsion beam rear axle and a MacPherson strut front. But Peugeot has replaced steel components with aluminium ones to cut weight and, it claims, improve the car's handling and steering. The coupe also has 59mm wider front and rear tracks than the hatch, which will aid stability. The production version is likely to be very similar to this concept, although it will probably lose the unusual groove in the roof, which improves aerodynamics and helps to create enough downforce to reduce rear-end lift without the need of a spoiler.
When the finished car arrives in two years' time, prices are expected to start from around £17,000.