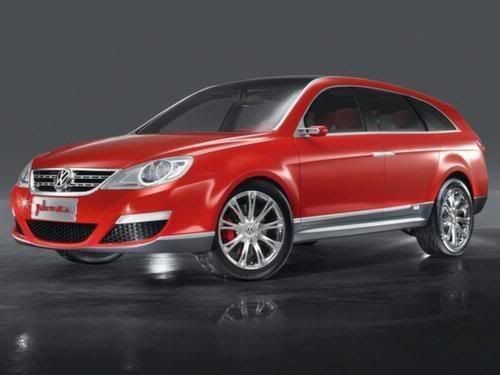 FAW group and Volkswagen presented the Neeza concept at the last Beijing International Automotive Exhibition (November 2006) and last Tuesday China Car Times reports that VW is ready to put it into production early next year.
The Neeza, named after Ne-Zha a Chinese folklore hero, was designed at Volkswagen's Shanghai design center and draws its core design cues from the Chinese culture. At the Beijing show, we received unofficial word that the Neeza was a preview for the Audi Q5, but with a transverse mounted engine. It is still unclear which engine will be featured. Rumors range from the 1.4 TSI to the new Passat R36 V6.
Measuring in at just over 4,5m (58cm shorter than the Q7), the Neeza may be what Volkswagen is lacking in their line-up in the growing global SUV market. It is easy to conclude that if the Neeza does well in China, we will be seeing a westernized version in Europe and possibly North America in the future.