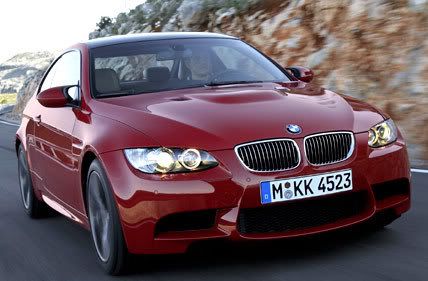 The UK's allocation of BMW M3s has sold out. Some 700 cars were reserved for UK buyers for 2007, and they've all gone. Each car was ordered with an average of £4700-worth of options – taking the averge price of the car up from £50,625 to £55,325.
The most-wanted option is apparently the 19-inch alloy wheels – the very same wheels that BMW's chassis people reckon do nothing for the car's dynamics.
One of the next most popular options was the DAB digital radio.
In 2008, sales are expected to top out at around 2000 cars – demand for the last M3 peaked at 1800 cars a year. The new saloon and coupe-convertible versions of the M3 will add to that tally.