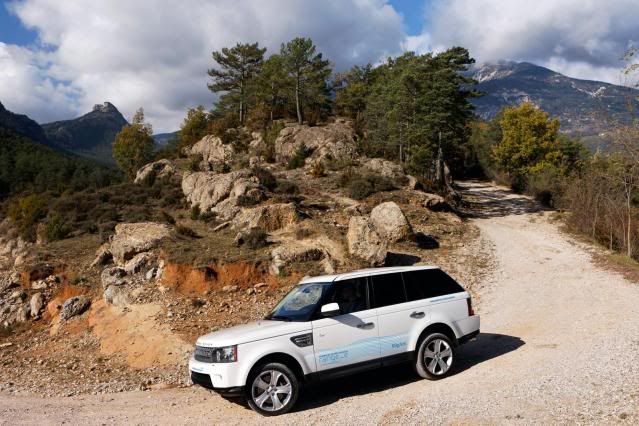 Land Rover will debut the Range_e prototype at the Geneva motor show. The diesel-electric plug-in hybrid is based on the Range Rover
Sport
and uses a 3.0 TDV6 engine that is mated to an 8-speed ZF automatic transmission.
A small electric motor and plug-in technology works alongside the 3.0 TDV6 diesel engine. In electric mode, the prototype can travel upto 20 miles (32km) before the diesel engine kicks in to increase the range to an additional 671 miles (1,080km). With top speed limited to 120mph (193km/h), the vehicle emits a supermini-like 89g/km of CO2 emissions.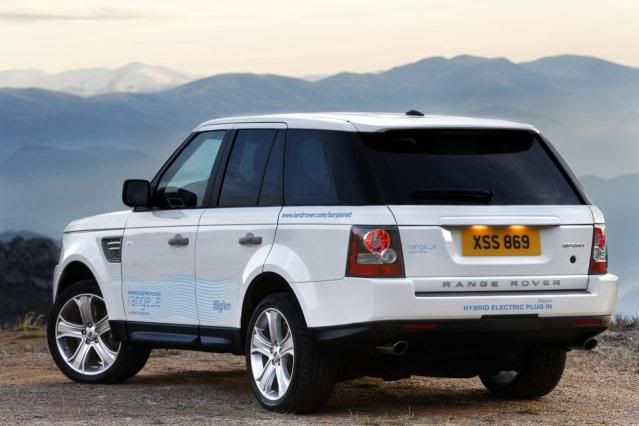 More information will be released on 1st March.