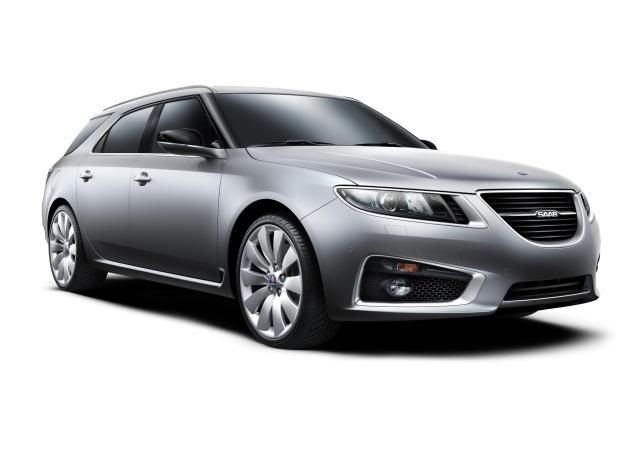 Saab has unveiled the long-awaited
9-5
SportWagon, before its world premier at the Geneva motor show next week, in which order books will open.
The
9-5
SportWagon is expected to outsell its sedan sibling in markets such as the UK and Germany, as the previous incarnation accounted for 50% of sales. It uses the same bodyshell as the
9-5
sedan up until the rear doors. From there, the new design is bespoke to the
9-5
SportWagon.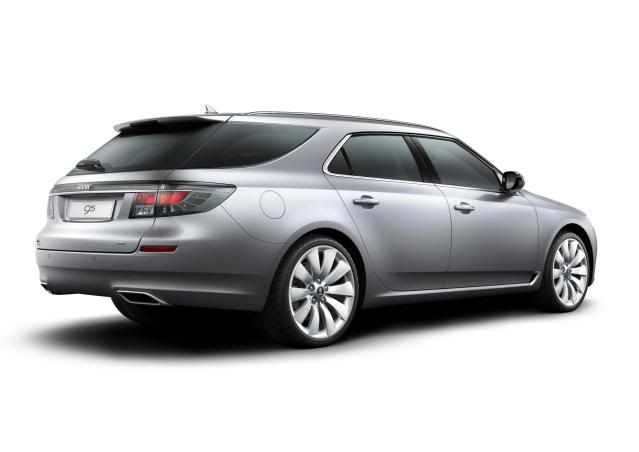 Measuring in excess of 5,000mm, luggage space is rated at 527 litres with the rear seats up. Fold them down and you've got 1,600 litres at your disposal. This is assisted by 60/40 spilt folding rear seats which offers a1.96m-long load bay. In addition, integrated roof rails and a 65mm faux storage compartment will be available. The latter is offered with an electric bootlid.
The same turbocharged petrol and diesel engines used in the sedan will be obtainable in the SportWagon, in addition to the XWD. Expect a £1,500 price boost over its saloon peer when UK sales start in September.