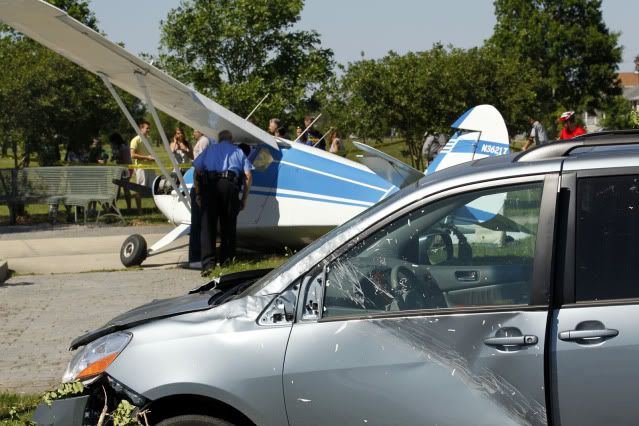 Photo: AP/Gerald Herbert
A family driving down a quiet residential street in New Orleans were greeted with the sight of a light-weight aircraft heading towards them. Unable to avoid the low-flying craft, the pair clashed.
According to local authorities, a 60 year old man, named locally as......wait for it.... Houston Hunter was flying from a nearby airport to drop his grandson off when the engine in the 'craft began sputtering. Being many miles away from a legalised landing area, Hunter set down on West End Boulevard in New Orleans.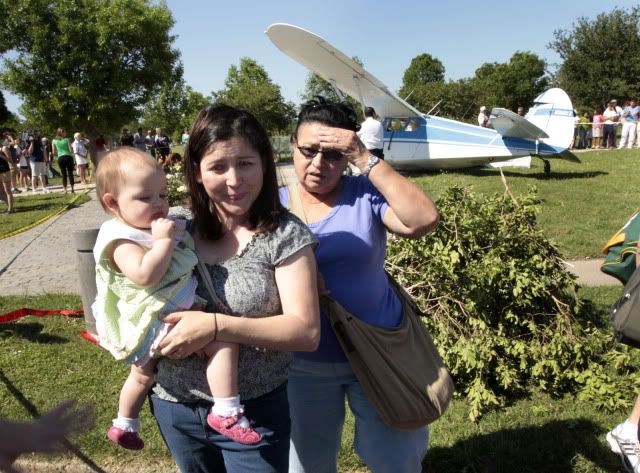 The daughter of the grandmother said: "She thought she would die… she never thought that she would see a plane in her face."
As you would imagine, both vehicles sustained major damage but neither the family nor the pilot endured any serious injuries.
Via
Jalopnik