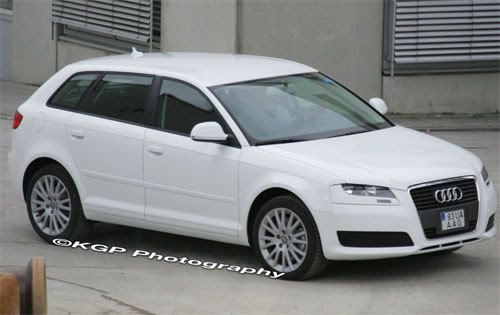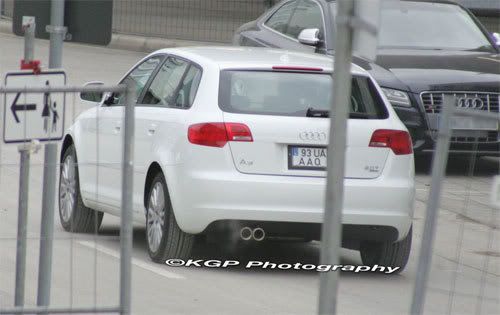 A facelift for the Audi A3 Sportback appears to be in the works, as evidenced by this prototype which spy photographers caught testing at Audi's Tech Centre in Germany. The refresh brings the upcoming A3 closer to the new Audi A4 and adopting some key design quality that are defining the new face of Audi.

Although the overall shape of the headlights appear untouched. The lower segment of the lenses are concealed by tape, possibly hiding a version of Audi's latest design innovation; the daytime LED strips which can be found on the new A4 and Audi R8. We never saw LED lights on previous Audi A3 prototypes.

Headlight updates are joined by a new front bumper and new outer intakes that wrap further around the sides of the nose toward the front wheels. The Audi signature grille appears unchanged but the low central intake strip has been reshaped to resemble the new A4. New side mirrors add in LED indicators.

Changes to the A3's rear include a new rear bumper with a blacked-out portion at the bottom to provide a sportier stance and revised tail-lights will all be part of the fresh face.