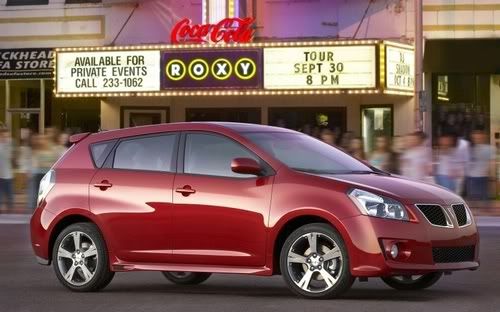 Pontiac today confirmed pricing for the 2009 Vibe will start at $15,895 when it arrives in dealer showrooms in February 2008. Also returning to the Vibe family for the 2009 model year, an all-wheel drive model will start at $19,495 and the performance-oriented GT model will start at $19,895.
All prices include a $585 destination and freight charge. "Our goal with the new Vibe was to enhance its style and performance without sacrificing functionality and fuel economy," said Craig Bierley, Pontiac marketing director.
"Every Vibe model now comes with a bold new look, increased engine power and a host of standard safety features, but still gets up to 32 miles per gallon." The Vibe is powered by a 1.8-litre engine and five-speed manual transmission that can be upgraded to a 2.4-litre engine.
Standard safety features include four-wheel disc brakes with ABS, StabiliTrak electronic stability control, six airbags and OnStar. All-wheel drive and GT models come standard with the 158 hp 2.4-litre engine.