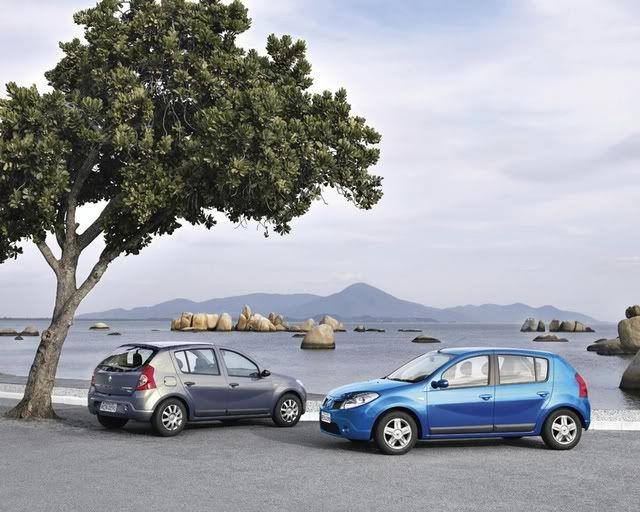 Renault has launched the new Renault Sandero in Brazil, and is readying itself for a February move into Argentina. Later in 2008, Dacia will also start building the car for the European market and the Maghreb (north west Africa). In 2009, South Africa can welcome the Renault Sandero too, more markets are currently under review by the Renault board.
The Renault Sandero is a 'roomy and robust top-end compact car' according to Renault. The Sandero shares its platform (B0 platform) with the Dacia/Renault Logan which took Europe by storm (worldwide sales of Logan MCV and Van have totalled at 700,000 in just three years), selling out in most countries.
The Renault Sandero has been co-developed by the Brazilian RTA (Renault Technologies Americas) since 2005 and the early prototypes were built and tested in Brazil. With all the Brazilian expertise on flex-fuel engines, Renault developed a flex-fuel version of the 1.6 litre 8V engine which complements the engine range (1.0 litre 16V and 1.6 litre 16V).
If the price is right, we can see this car conquer some hearts.