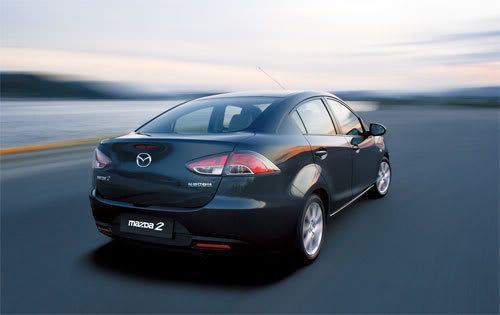 Mazda has launched the Mazda2 five door hatchback and four door sedan in China with the first deliveries starting in early 2008. The hatchback variant comes out in January with sales of the sedan following after. The new model was introduced in China, in November, at the Guangzhou motor show.
The Mazda2 is built in Nanjing by Mazda parent company Ford's joint venture, Changan Ford Mazda Automobile, a new plant completed in September 2007. Mazda is targeting sales of 55,000 or more Mazda2 hatchbacks per year in the growing China market and overall Mazda sales of at least 180,000 units there. Mazda has said that it targets 300,000 sales in China and 300 dealers by 2010.
Next on Mazda's list for China is the Mazda3 five-door hatchback which is due to go on sale in China in mid-2008.
Related links
:
Mazda2 diesel UK pricing
Mazda2 crash test results
Mazda UK wants Mazda2 MPS
Mazda2 production starts