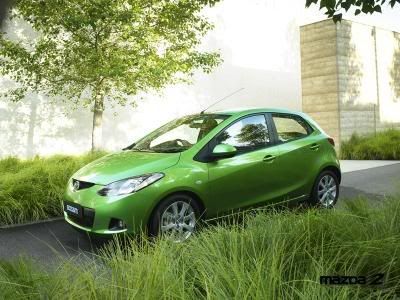 The Mazda 2 will be available with a 1.4-litre turbodiesel engine as of March 2008.
The 67bhp diesel Mazda 2 comes in two trim levels; TS and TS2 with the TS costing £9,499 and the TS2 at £10,999 respectively.
Mazda's baby oil-burner produces 118lb ft of torque and only 114g/km of CO2, costing only £35 a year to tax and avoiding the London congestion.
Even more of an incentive to wait for the diesel Mazda 2 is the 65.7mpg combined figure, which gives a range of nearly 600 miles to each 42.8-litre tank of fuel and class-leading fuel economy.
The Mazda 2 came second place to the Fiat 500 in the 2008 Car of the Year competition and is considered the benchmark for driving dynamics and practicality.
The addition of the diesel engine will increase sales of the already popular supermini, so get your order in now if you want delivery in March.
Mazda2 crash test results
Mazda UK wants Mazda2 MPS
Mazda2 production starts