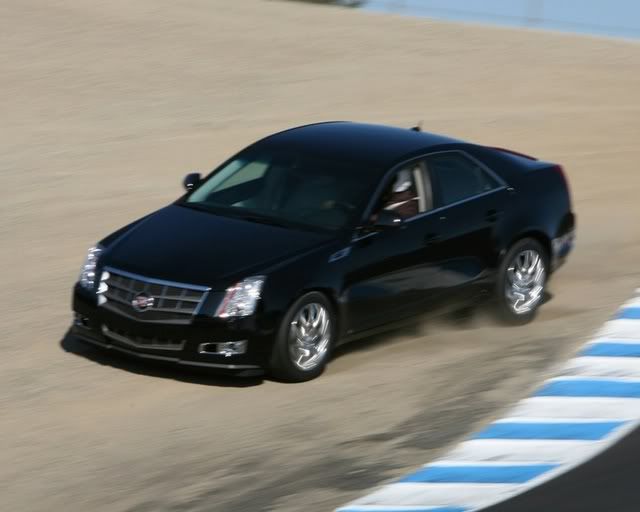 GM is bending over backwards to gain more ground outside of the USA resulting in substantial sales increase in Europe, Asia Pacific region, Latin America, Africa, East Europe and Australia is its next target. While GM's Holden division is starting to export Pontiac G8's of various kinds to the US, Cadillac is in turn preparing its new CTS sedan for an Australian debut in the fourth quarter of 2008.
Jim Taylor, Cadillac general manager said: "We're confident that this CTS will meet the discriminating tastes and demands of luxury customers, no matter where they live." The car has definitely won the hearts of Motor Trend who awarded the car with their popular COTY award.
The Australian Cadillac CTS will be powered by a 3.6-litre VVT direct injection Global V6 engine, generating 227kW / 304 hp and 370Nm of torque. A 2.9 litre diesel is rumoured but GM hasn't mentioned it yet.
GM Holden Chairman and Managing Director Chris Gubbey said: "Cadillac is undergoing a brand renaissance and global expansion driven by dramatic design and technical innovation. With cutting edge design, serious performance and luxury appointments, Cadillac will appeal to Australian prestige car buyers and quickly establish itself in a segment traditionally dominated by European brands."