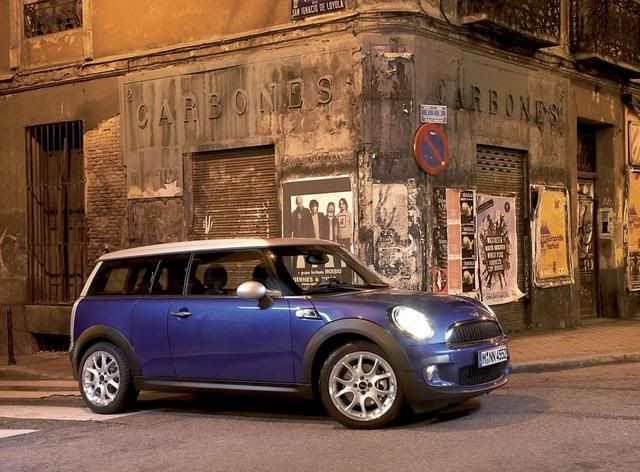 The Mini Clubman has sold out in its first month of sales with more than 3,000 orders taken from the UK.
Last month, Mini saw a record 4,104 Minis sold which was the third highest month for the iconic car.
For those who want a new Mini Clubman will face up to a three month waiting list.
A Mini spokesperson said: "With the first Mini, we had loads of pre-production orders but with the new Clubman, it's a little strange".
"People like it, but only get interested once they've seen it in the flesh."
The new Mini Clubman was launched last month to significant compliments, rejuvenating the model from the 1970s.
Mini confirmed new customers would face a delivery time "in the early part of next year – possibly February."
BMW is looking to roll out 260,000 Minis in 2008 – a quarter of which are expected to be Clubmans.
All three UK plants – Oxford, Swindon and Hams Hall are at full capacity but, the rumoured Mini SAV is set to be built in Magna Steyr, Austria.