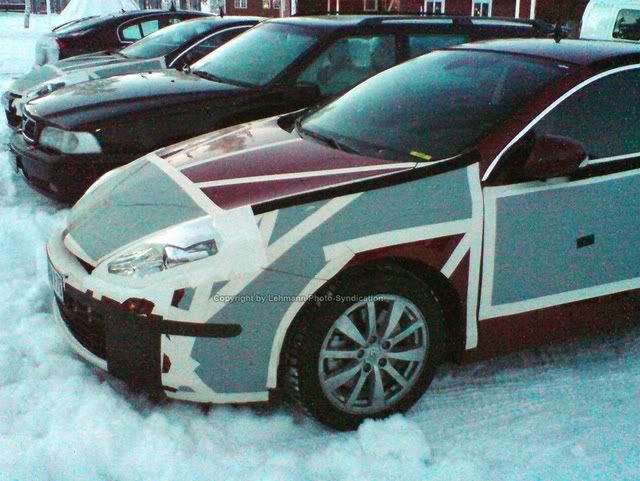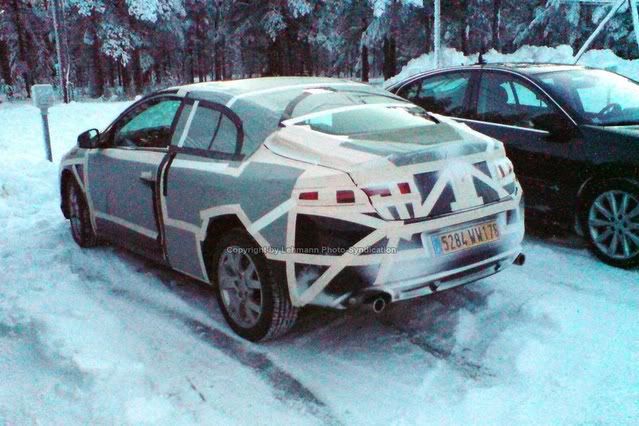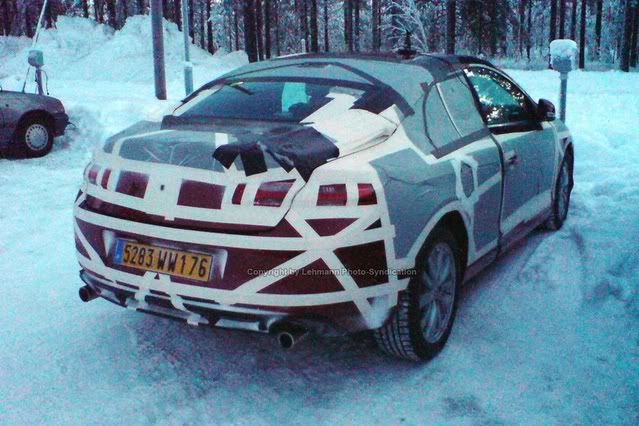 At the recent Frankfurt Motor Show, Renault debuted the cool-looking Laguna Coupé concept to friendly press corps and now here are the first photos of the upcoming production model caught testing in Northern Sweden.
Although its difficult to see through the unusual thick disguise, the overall styling of this prototype compared to the concept car, looks quite toned down and not as sporty. With smaller wheel openings, longer quarter panels and a rear roof showing less slope. It seems Renault is putting greater prominence on rear passenger space and cargo capacity, similar to the Mercedes CLS-Class and Jaguar XF instead of an hard-line sport coupé.
In addition to the existing selection of engines for the Laguna, the coupe could also be available with a new V6 dCi 3.0 litre engine delivering between 230 and 250 HP which will find its way under the Infiniti FX and G-Series sedan. It could even find its way under the EX Series.
Expected to enter the European market in 2009, the new Laguna Coupé faces strong competitors such as the Peugeot 407 Coupé and the upcoming Citroen C5 Coupé.
Renault Laguna concept Coupé