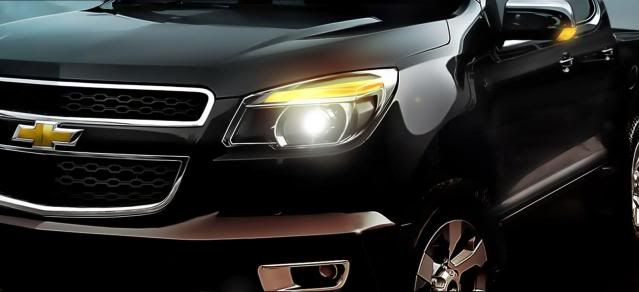 2011 Chevrolet Colorado Concept
sketch
The Bangkok International motor show will see Chevrolet debut the Colorado concept pick-up truck.
"Thailand is the world's-largest market for midsize pickups, so this was the perfect location in which to unveil our new Colorado," said Susan Docherty, vice president, GMIO Sales, Marketing and Aftersales. "Trucks have been part of Chevrolet's core for nearly all of its 100-year history. The Chevrolet Colorado reinforces that heritage with expressive design, refinement and uncompromising capability."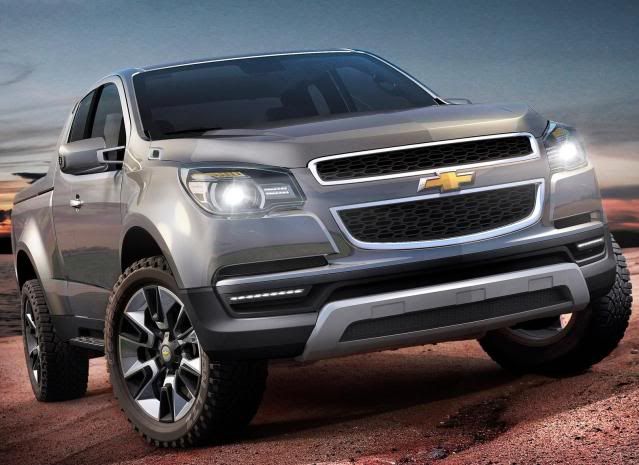 The concept will hint strongly at the production model, which goes on sale in Thailand later on this year. The show car – an extended-cab - features 20" alloy wheels, shiny aluminium details, and LED daytime running lights. A body-coloured tonneau cover and striking radiator grille complete the look.
Inside, a 7" touchscreen infotainment system, ice-blue lighting, leather seats, and wood trim gives the concept a sense of quality. The chassis acquires a 2.8 litre diesel that's linked to a 5 speed manual. Drive to sent through all four wheels.
"Pickups are instrumental in the vibrant Thai economy and owners take great pride in their trucks, which are used for both work and personal driving," he said. "These customers ask a lot of their trucks, so the powertrains and chassis must be very robust to earn their trust - and that's exactly what we've delivered."