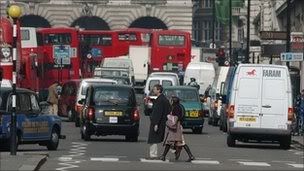 Central London
Photo: BBC
The European Commission wants to ban fossil fuelled cars in European city centres by 2050, however, the UK has rejected the idea.
The outline proposals suggested by EC transport commissioner Siim Kallas, are intended to slash Europe's dependency on oil and reduce carbon dioxide output by 60%. Although the EC claims the plans isn't a blast on personal mobility. But UK Transport Minister, Norman Baker said it should not be "involved" in individual cities' transport choices.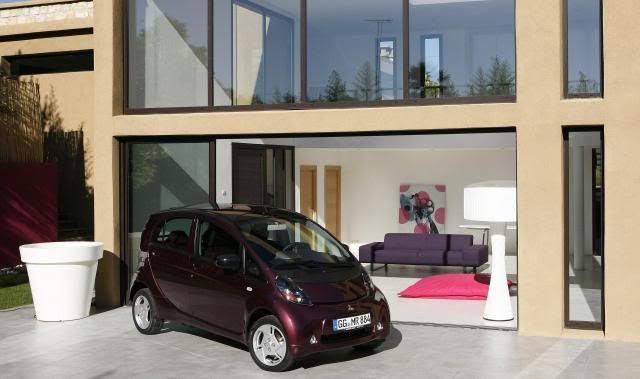 Electric vehicles like the Mitsubishi i-MiEV will
be exempt from the ban...
"We will not be banning cars from city centres anymore than we will be having rectangular bananas," he said.
In addition to the vehicle ban, the plans include journeys of less than 190 miles (306km) to be taken by train.
"The widely held belief that you need to cut mobility to fight climate change is simply not true," said Kallas. "Competitive transport systems are vital for Europe's ability to compete in the world, for economic growth, job creation and for people's everyday quality of life."
Kallas added by saying, the ban need not inconvenience people.
"Freedom to travel is a basic right for our citizens," he said. "Curbing mobility is not an option. Nor is business is usual."
"The widely-held belief that you need to cut mobility to fight climate change is simply not true. We can break the transport system's dependence on oil without sacrificing its efficiency and compromising mobility."
But ministers indicated they would not be adopting the main idea of the EU plan.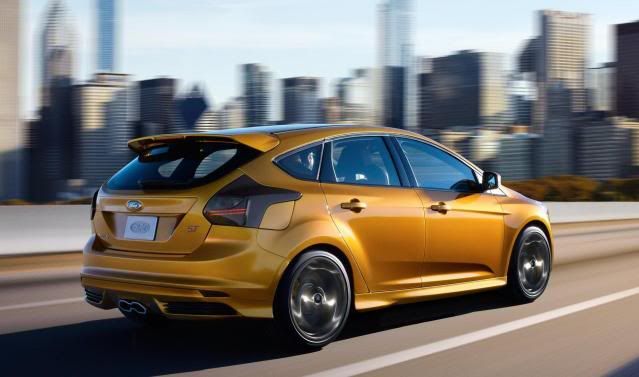 Meanwhile fossil-fuelled cars like the Ford Focus
will be phased out of city-centres
"It is right that the EU sets high-level targets for carbon reduction, however it is not right for them to get involved in how this is delivered in individual cities," Mr Baker added.
"We are committed to decarbonising road transport by, for example, investing more than £400m over the next four years to support electric vehicles and promoting alternatives to car travel like walking and cycling."
Environmental campaigners accepted some of the proposals but said there needed to be more investment in public transport to deliver them.
"We are all paying the price for a transport policy that's been heading in the wrong direction for far too long," Richard Dyer, Friends of the Earth's transport director, said.
"Phasing out cars that run on fossil fuels from cities is a good way to kick-start action but despite these headline-grabbing proposals the emission reduction targets in the plan lack ambition," he added.
By 2030, the EC wishes for 50% of Europe's vehicle to emit 0g/km from the tailpipe. Other objectives will see all European airports linking with major railway lines, freight vehicles in cities becoming "carbon-free" by 2030, and a "move close to zero fatalities in road transport" by 2050, with an temporary target of halving casualties by 2020.