Debuting at the 2011 Seoul motor show is the Chevrolet Miray (pronounced Mi-ray) mid-electric hybrid sports car.
The Miray (meaning 'future' in Korean) was made to celebrate Chevrolet's centenary anniversary this year. The showcar sits on 20" alloy wheels up front and 21" alloys at the rear.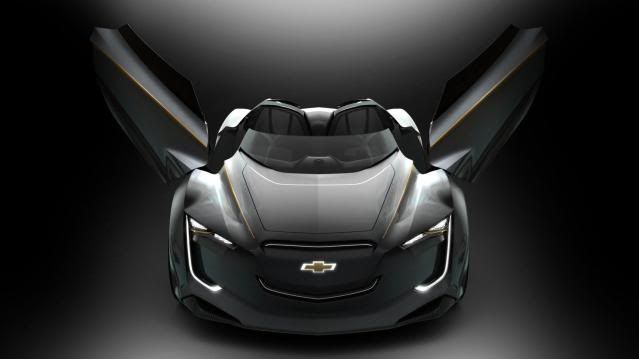 The chassis supports twin electric motors – that produce 20bhp (20PS/15kW) – that power the front wheels, while a 1.5 litre turbocharged 4-cylinder petrol engine, mounted mid-rear power the rear wheels, thus giving all-wheel-drive ability. The electric motors get recharged from a 1.6 kWh lithium-ion battery pack via regenerative braking.
The Miray concept can run on EV mode and when extra power is needed, a turbocharged petrol with its dual-clutch gearbox kicks in.
The 'future' design is also instant in the interior with its centre console-mounted start button, ambient lighting and dual-cockpit design for both the driver and front passenger.