Is Mazda working on their own mini-MPV?
A mysterious Mazda test mule has been spied by our boys outside a Jaguar compound in Germany. The cut-and-shut 2003 2 (Demio overseas) - using the current
Mazda2
's fascia - could potentially conceal Mazda's own mini-MPV or Ford's forthcoming B-Max mini-MPV. The latter sounds more probable since the license plates are registered in Cologne and the mule sports the name 'Chiara' at the rear.
The windscreen is more upright and placed further forward, the bonnet is sat high than usual B-Segment cars, and weights taped on the roof to simulate a high profile all hint at a mini-MPV, in addition to the repositioned fuel cap and wide wheelarches.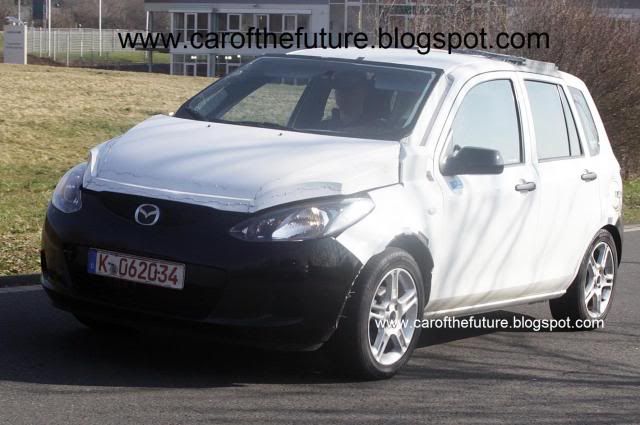 While we can't see much of the interior, the leather steering wheel boasts a dark blue Ford badge and the overall cabin looks hints at the recent Ford
Focus
, further suggesting this may be a Ford mule.
At this time, we can only speculate until more information becomes available.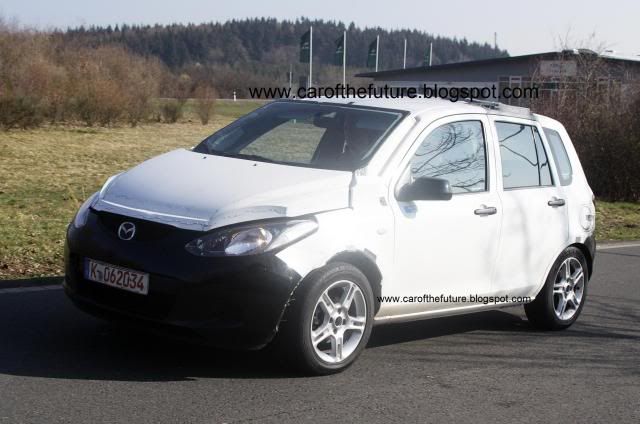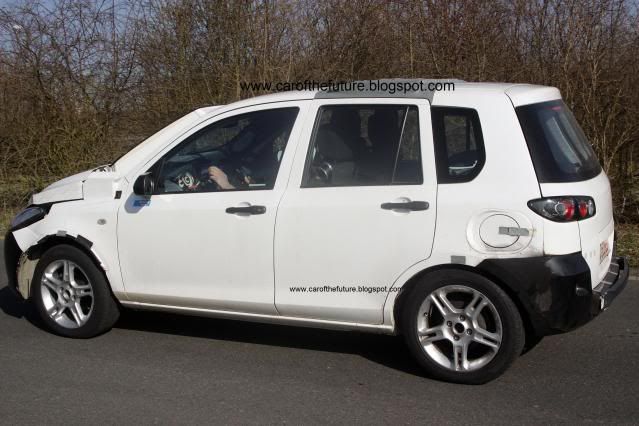 5x2-spoke alloy wheels look similar to the current Fiesta's