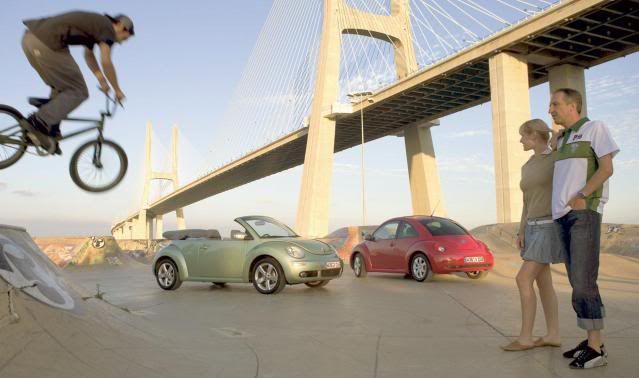 The 2005 VW New Beetle was to femenine
for the male species, the 2012 model will
finally man up
Those who are looking to purchase a VW
Beetle
will only be able to order from present stock, as no more factory-built orders are being taken. This is because Volkswagen is making way for its new Beetle.
Volkswagen UK has said there are around 42 unsigned hatchbacks and 3 unsigned cabriolets. A further 222 hatchbacks and 87 cabriolets are sitting on dealer forecourts, unsold.
Sales of the new
Beetle
will commence in Winter 2011.