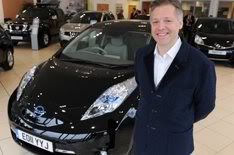 Smooth Radio DJ Mark Goodier with
his Leaf EV
Nissan has delivered its first UK-bound
Leaf
EV to customer's today. Silicon chip designer, Richard Todd was the first consumer to order and collect his
Leaf
.
Todd plucked for the Kuro metallic black paint and specified a roof spoiler with solar cells. He said: 'As an engineer I have always wanted an electric car – I've just had to wait for the battery technology to arrive. Hybrids are good, but the driving experience of an all-electric vehicle is way beyond this.'
He added: 'The
Leaf
is ideal for us as a family with the range and size being more than adequate for most of our driving needs.'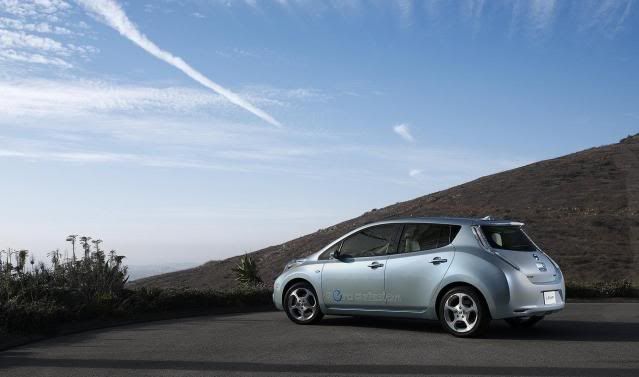 Smooth Radio DJ Mark Goodier also picked up his
Leaf
EV. 'It's everything that people such as me who have been driving electric vehicles for a long time have been waiting for,' said Goodier.
Over 500 pre-orders have been taken for the
Leaf
.